Gallery@501 featuring unique collaboration with local artists
January 23, 2023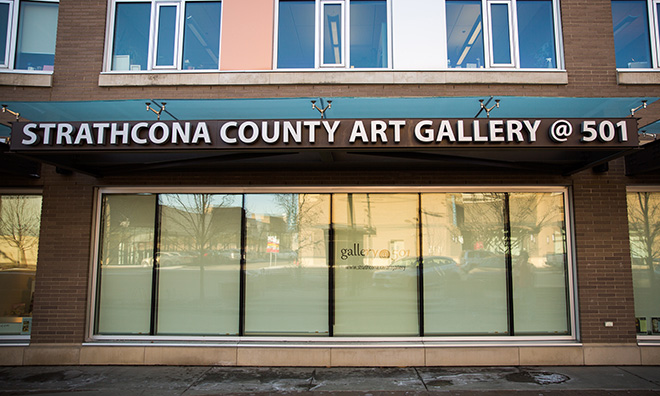 Strathcona County is pleased to present "Around You / Near You: Shaped in the Studio", an exhibition featuring the artwork of 11 local artists from Sherwood Park and Edmonton. The exhibit opens at Gallery@501 on February 3 and shows until March 3, 2023. 
The Nina Haggerty Centre for the Arts, Robin Hood Association and Winder Inclusive Communities Service (WICS) have collaborated on this exhibition with Gallery@501. Inspired by the work these talented artists are doing in the studio, these community organizations have partnered to celebrate and exhibit their impactful artwork.  
Layered in meaning, "Around You / Near You: Shaped in the Studio" refers to how the artists physically shape/create their work, how their personal stories and themes come together, and how the artists themselves develop their talents with inspiration in the studio space.  
This exhibition features paintings, drawings, fiber and ceramic sculpture, mixed media and digital artwork. Visitors will delight in seeing a wide range of art, including expressive portraits, vibrant landscapes and nature scenes, colorful fan-art, and more.  
The public is invited to join the exhibiting artists at a special opening reception on Thursday, February 9, 2023 at 6:30 p.m. at Gallery@501 (#120, 501 Festival Avenue, Sherwood Park). This event and admission to the gallery is free. 
Contact: Strathcona County Communications, 780-410-6595