Golf Classic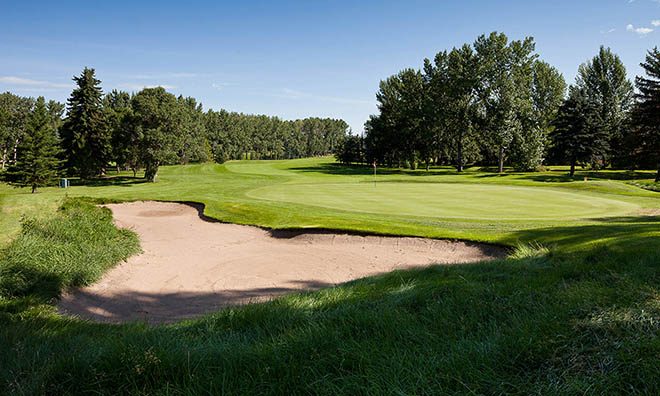 Sold out
Thanks to everyone who registered to participate in the Golf Classic. The tournament is now full. If you would like to be put on a waiting list, please email Nadine at Nadine.Wright@strathcona.ca
The 14th Annual Golf Classic hosted by Mayor Rod Frank
is on Friday, August 10, 2018 at the Broadmoor Public Golf Course
This tournament supports the Everybody Gets to Play program in Strathcona County.
Schedule
Registration and breakfast – 7 a.m.
Shotgun start – 8:30 a.m. sharp

BBQ

, prizes and auction – 1:30 p.m.
Deadline to register is Friday, May 18, 2018
Mayor's Golf Tournament Registration Form
Please fill out the above registration form in its entirety. Once complete, there are two options for registering:
In person
Recreation, Parks and Culture
2025 Oak Street, Sherwood Park, AB
Please be sure to bring along a cheque (made payable to Strathcona County), cash or credit card.
By mail Please email Nadine first to hold the spot
Recreation Administration Office
2001 Sherwood Drive, Sherwood Park, AB
T8A 3W7
Be a Sponsor!
The following opportunities are available:
$2000 Level (Golf Cart, Score Card or

BBQ

)
$1500 Level (Wine and Dine – Wine sponsor and Hole 10 sponsor or Golfer Photos)
$1250 Level (Breakfast)
$1,000 Level (Snack bag, Beverage Tickets, Perogy Hole, Everybody Gets to Play Sponsorships)
$500 Level (Volunteers)
Hole or Green Sponsors ($250* Logo on hole or green sign)
Preference is given to sponsors wishing to renew at the same level as the previous year. If your selection is not available, our Sponsorship Representative will contact you to create a unique opportunity.
The benefits are great
We appreciate all of our sponsors for supporting kids and families to be active. We want to make sure your company is well recognized for your support so we offer unique benefits for each option.
Additional information:
780-464-8176
nadine.wright@strathcona.ca
Everybody Gets to Play Mulligan Draw contest rules

(70.7 KB)