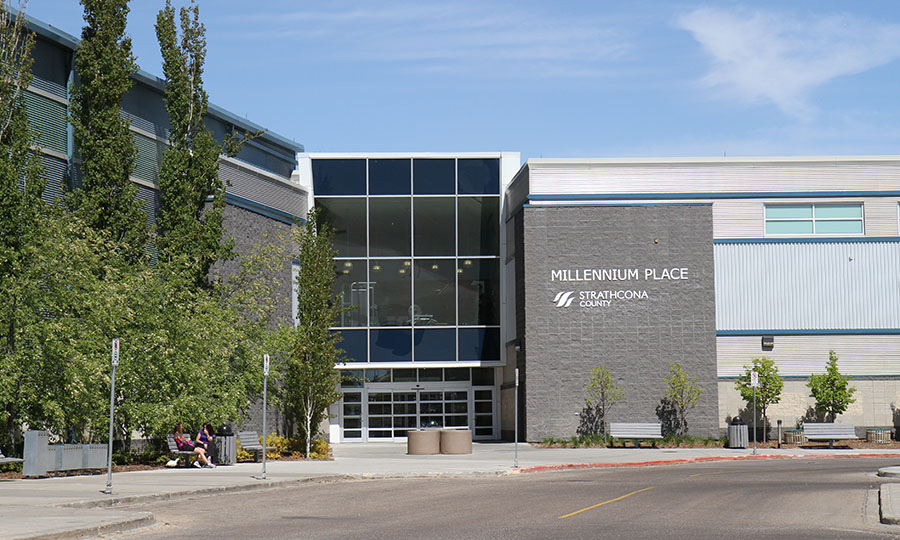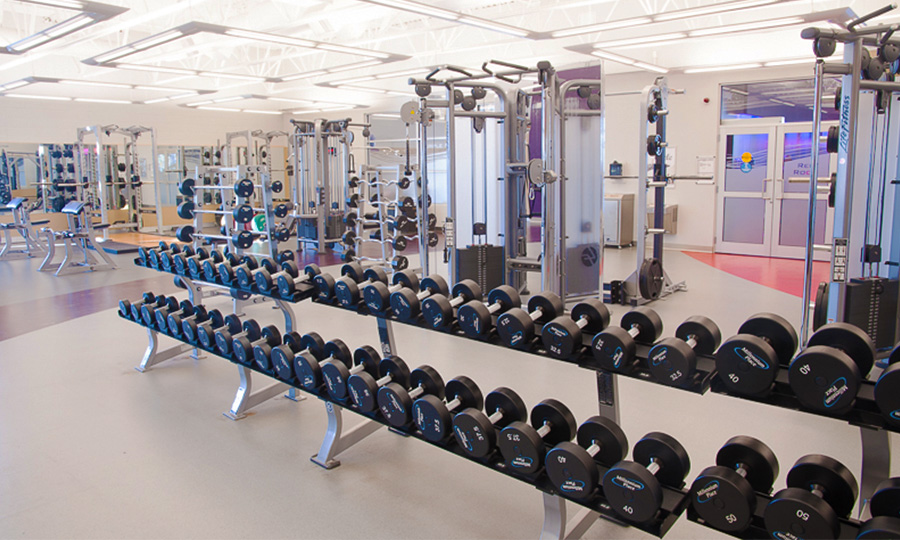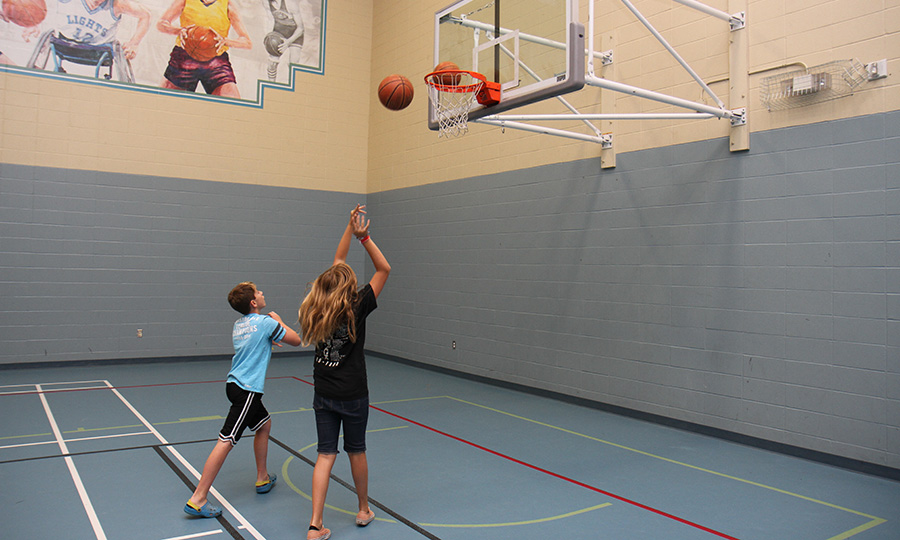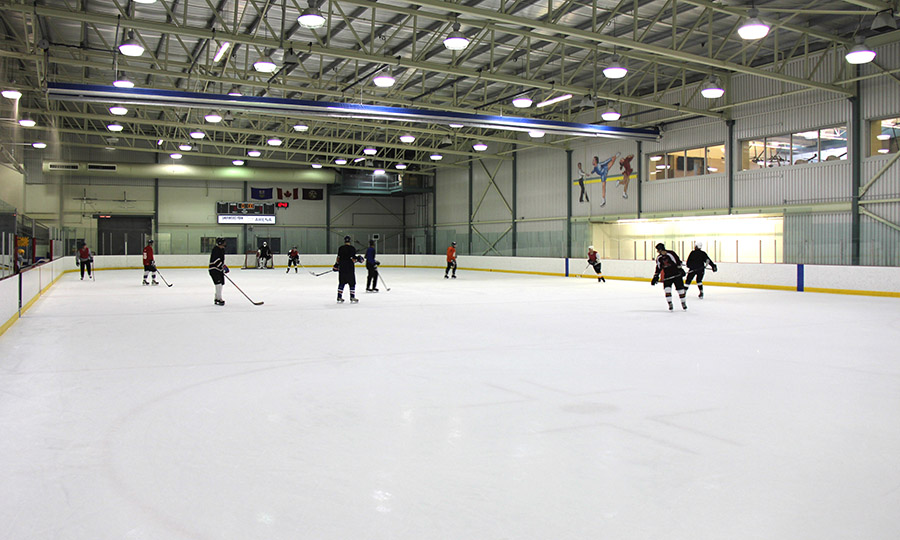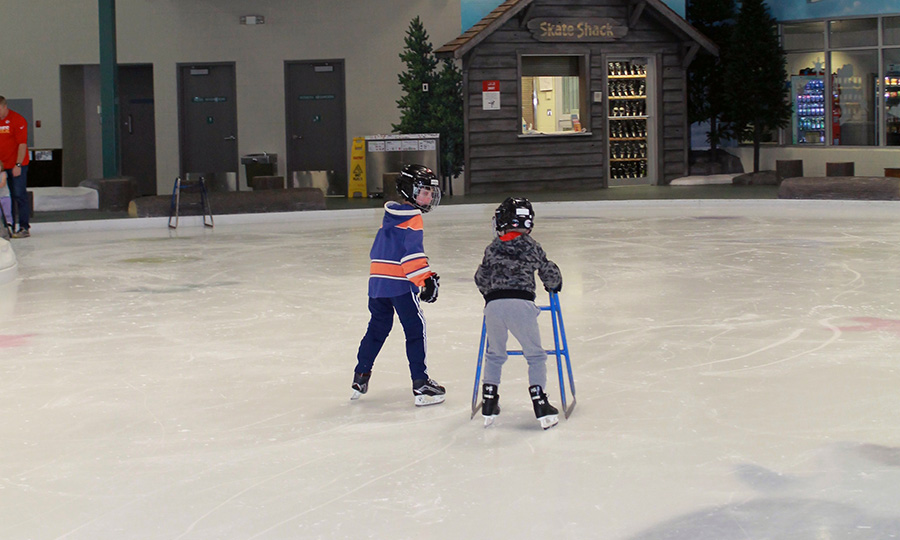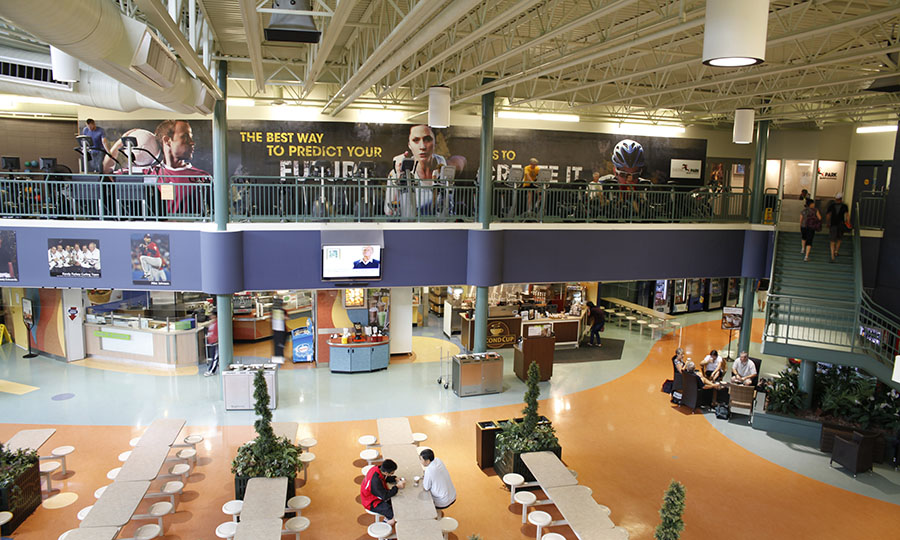 Millennium Place
Ph. 780-416-3300
2000 Premier Way, Sherwood Park, AB T8H 2G4
Updates and notices
May 5, 2021
The Government of Alberta announced additional restrictions. All Strathcona County indoor recreation and culture facilities are CLOSED until further notice.
Virtual programs are still available and include preschool, visual arts and group fitness.
All indoor programs have been cancelled.
Preschool outdoor programs, including Sportball have been cancelled effective May 5.
All other outdoor programs (group fitness, visual arts and outdoor pursuits) will be cancelled effective May 10.
Swimming lessons scheduled for May have been shifted to June. Learn more.
All affected individuals will receive an automatic refund (where applicable) or a credit on their account.
Monthly passes are currently on hold but can be reactivated to access single class, virtual fitness programs by calling any recreation facility.
Questions?
Customer Service Representatives are available Monday to Friday during the day.
RPC

Admin at 780-467-2211
Millennium Place at 780-416-3300
Ardrossan Recreation Complex at 780-400-2084
Glen Allan Recreation Complex at 780-467-4404
Activities that require pre-booking
Activity time slots and pricing options
Activity time slots are currently available for:
Always call to cancel your activity time slot booking if you can not make it, even if you have a monthly pass. Spots are limited, cancelling allows us to offer that spot to another individual.

New activity time slots open for booking at 7 a.m. daily. Ex. On December 5 at 7 a.m. the activity time slots for December 10 become available for booking.

Registered programs (ex. fitness classes and activities for kids) are also available but not included in the activity time slot passes or bookings. You can register for a single class or a 6 week session (fitness).

Pre-book and pre-pay for your activity time slot with Recreation Online or by calling the recreation centre you wish to visit.

Time slots range from 60 minutes to 90 minutes depending on the activity.

You can cancel your activity time slot before it begins and receive a credit on your account by calling the recreation centre.

You can only visit the area you have registered for (ex. if you booked for the wellness centre, you can not visit the gymnasium).

Each individual attending the facility with you must have a pre-booked time slot as well.

You can come to the facility at any time during your time slot, but you must leave at the end of it, regardless of what time you arrived. (ex. If you book 9 a.m. to 10:30 a.m. you must leave by 10:30 a.m. even if you arrive at 9:45 a.m.)

After each time slot, staff will sanitize equipment and clean the area for the next group.

Use of the gymnasium, indoor fields, or dry surface spaces is not included in activity time slots. These spaces must be booked by calling 780-416-7252 or by emailing mpbooking@strathcona.ca.

You can purchase an single activity time slot, buy a package of 10, or get a one month pass. All passes are non-transferrable.

Single visits

Tots under 2 - Free
Child (2-12 years) – $4.00
Youth (13-17 years) – $5.50
Adult (18-64 years) – $7
Senior (65+ years) – $5.50
Free for children under 2 years old

10-visit packages

10-visit activity time slot packages can be purchased with a 10% discount. This package can only be used for the ​facility and activity it was purchased for and is available at RecOnline.strathcona.ca. For additional packages for family members, please call a recreation centre.

Tots under 2 - Free
Child (2-12 years) – $36.00
Youth (13-17 years) – $49.50
Adult (18-64 years) – $63.00
Senior (65+ years) – $49.50
Free for children under 2 years old

One month pass – now available

An interim one-month pass (valid for 30-days) will be offered at the Millennium Card price. This is a simplified version of the card that does not include the additional family pricing when added to an adult/senior membership.

The one month pass includes:

Wellness centre activity time slots
Virtual group fitness classes (please note: in-person group fitness classes are not included)

Rates:

Tots under 2 - Free
Child (2-12 years) – $15.00
Youth (13-17 years) – $23.00
Adult (18-64 years) – $47.00
Senior (65+ years) – $35.00

You can purchase this pass online or by calling one of the facilities listed below.

Millennium Place at 780-416-3300
Glen Allan Recreation Complex at 780-467-4404
Ardrossan Recreation Complex at 780-400-2084

You will be asked to provide credit card information to make your purchase. This pass is valid at any recreation facility. Once purchased, this pass can be used when making your online timed activity booking using RecOnline.strathcona.ca

Millennium Cards - on hold

To support the changes in service levels, Millennium Cards that were put on hold until September 15 will continue to remain on hold with no payments being taken until further notice.
Amenities
Amenities include fitness centre, aquatics centre, indoor track, gymnasium, twin arenas, leisure ice, fitness studios, field house, indoor playground, youth lounge and concession.
Amenities
Located on the second floor of Millennium Place, the wellness centre is home to more than 500 pieces of state-of-the-art fitness equipment.

The functional training area has four Olympic lifting platforms, squat racks with bumper plates, and kettlebells. There is also a full line of selectorized weight machines, iso-lateral equipment, multiple free weight areas, cable machines and a dedicated group cycling room. Plus, there is an extensive cardio line-up with built-in 15 inch television screens and variety that will keep your workout fun and challenging!

Are you 10-13 years old and looking forward to using the wellness centre?

Check out our Fit for the Future orientation program.

The three-lane track is 235 meters long (4.25 laps = 1 km) and features a unique incline in one section. The track is designed to provide an indoor opportunity for everyone and is wheelchair accessible. Please ensure that an adult accompanies children under 8 years who are using the track.

See Indoor Tracks for more information.

Fun Factory is a drop-in child-minding service for parents involved in activities located at Ardrossan Recreation Complex and Millennium Place. We provide a safe and caring environment for your children while you have some leisure time to participate in a healthy lifestyle.We will entertain your little ones with colouring, toys, playdough, puzzles and books!

Please note: Fun Factory is a special service not included in the Millennium Card. We will provide two weeks notice for any fee or schedule changes. Pick-up our child-minding brochure at Millennium Place or Ardrossan Recreation Complex.

Visit our Fun Factory web page for further details, hours and fees.

Millennium Place's reputation as a first-class recreation facility within Strathcona County speaks for itself. One of the featured spaces in the facility includes the Edu-tainment Centre – an indoor play space for children that features a playground, climbing wall, tree-house and interactive play pods that helps foster creative play opportunities for kids. If your organization or business is invested in supporting children and education, or if you're looking to create greater brand awareness to young families, this could be the right fit for you.

Parking

16 accessible parking stalls,
plus accessible drop-off / loading area and sidewalk entrances

Entrances

all entrances have automatic sliding doors

Facility

Push button wheelchair 4' door access to:

aquatics family change room
Powerade Centre hallway (arena)
activity rooms
Wellness Centre
wheelchair lift to the soccer bleachers and the running track
accessible customer service desk
elevator to all levels
sledge hockey accessible
accessible spectator viewing (all areas)
wheelchair accessible washrooms in the following areas:

Field 1 and Field 2
McKay Team Aquatics Centre
Powerade Centre – twin arena
Wellness Centre

Aquatics Centre

accessible aquatic viewing area
electric-powered sling-lift to lap tank
aquatic transfer chairs
pool lift into hot tub and lap pool
zero depth beach entry into wave pool

Aquatics Change room for persons with special needs

accessible washroom, changing and shower stalls

Wellness Centre

accessible adaptive exercise equipment
wheelchair accessible showers
accessible entrance
ramp access to running track and upper fitness studios
wide entry way to changerooms
Care providers
A care provider is anyone who supports guests* who require assistance to enjoy Strathcona County recreation facilities. The guest using the facility pays regular admission and their care provider accesses the facility free of charge.

*Does not including guests within our regular age-based guidelines.

Care providers wear a highly-visible yellow wristband to ensure staff can quickly and easily identify them in situations where they are required for additional support or during an emergency.

This depends on the level of support the assisted guest needs (direct or fading). The care provider should be prepared to join in the activity, switch activities or end the visit early, if required.

If the care provider is participating in activities within a paid-admissions area of the facility, and is separated from the guest they are supporting, the care provider requires a paid admissions pass.

Since all children under the age of 8 require the same level of supervision, care provider guidelines are not applicable.
---
Children under 6 years old must be accompanied by a responsible person who is 14 years of age or older, at all times while using the recreation centre. In our aquatic facilities, children under 8Y must be within arms reach of someone 14Y+ at all times.
---
County Connect
Ask it, report it or suggest it using County Connect