ᑮᓯᑌᐳᐃᐧᐣ ᓵᑳᐦᐃᑲᐣ kîsitêpowin sâkâhikan - Cooking Lake, copyright Heather Shillinglaw, 2022. Image courtesy of the Alberta Craft Council​
Heather Shillinglaw
ᒥᔪᑕᒧᐣ  ᓇᓇᓂᐢ 
miyotamon nananis – it is a good road in all directions 
Strathcona County Hall
September 14, 2022 to January 13, 2023 
Strathcona County is proud to host ᒥᔪᑕᒧᐣ  ᓇᓇᓂᐢ miyotamon nananis – it is a good road in all directions, an art exhibit by Métis artist Heather Shillinglaw. Grounded in the oral teachings of her mother, elder Shirley Norris-Shillinglaw from Cold Lake First Nations, Shillinglaw's art quilts envision landscapes as her ancestors would have known them. 
Find this exhibit on the main floor of Strathcona County Hall. 
Opening reception - Friday, September 30, 2:30 p.m. 
Join us to meet and talk with the artist and engage in a blessing and smudging led by elder Mary Cardinal Collins. ​All are welcome. Refreshments will be served, and Ruby MacMillan will perform with the harp. ​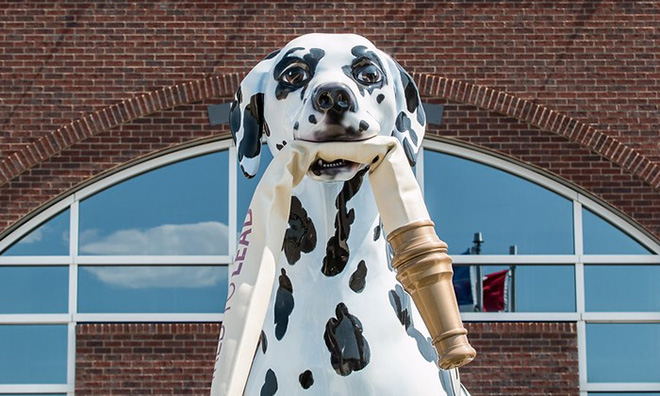 Sadie by Craig LeBlanc, 2014
Explore public art in the County
Established in 2014, Strathcona County's quickly growing public art program encompasses over 40 major public art commissions. Public art is integral to the County's pursuit of a vibrant and healthy place to live, work and visit. 
Interior Art Collection
The County's Interior Art Collection consists of hundreds of paintings, drawings, sculptures, photographs, and many other unique mediums. See these artworks installed in public spaces throughout the county, or browse the collection online. 
---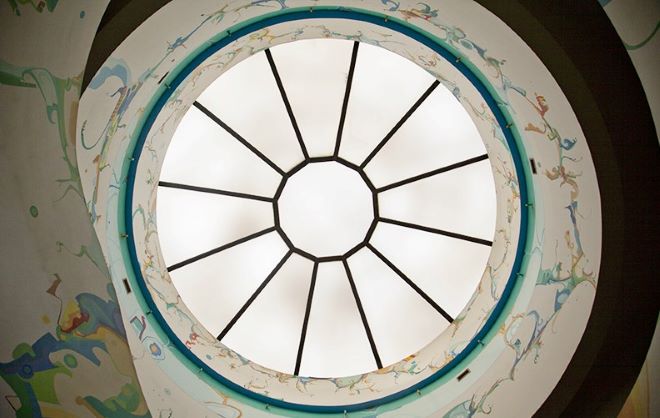 Alex Janvier - Tribute to Beaver Hills, 1976
Calls for artists
Call for art selection jury members (ongoing)
Strathcona County invites artists, curators and other creative professionals (such as designers and architects) to submit qualifications. This roster forms an on-hand list of interested and qualified individuals who will assist the County in assessing proposals for public art projects.  
Download and review the guidelines (119.6 KB)

Gallery@501 calls for exhibition proposals  
View Gallery@501 opportunities
---
Receive calls for artists and other visual arts news direct to your inbox
---
---
County Connect
Ask a question, report it or suggest it using County Connect
---