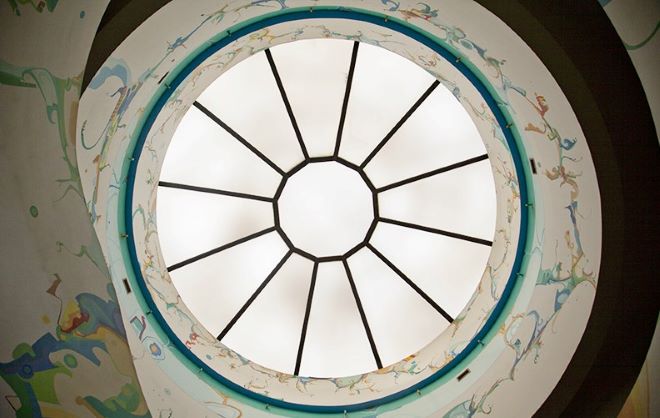 Alex Janvier - Tribute to Beaver Hills, 1976
Public art is integral to the County's pursuit of a vibrant and healthy place to live, work and visit. 
---
Calls for artists
Call for art selection jury members (ongoing)
Strathcona County invites artists, curators and other creative professionals (such as designers and architects) to submit qualifications. This roster forms an on-hand list of interested and qualified individuals who will assist the County in assessing proposals for public art projects.  
Download and review the guidelines (119.6 KB)

Gallery@501 calls for exhibition proposals  
View Gallery@501 opportunities
---
Receive calls for artists and other visual arts news direct to your inbox
---
Explore public art in the county
---
County Connect
Ask a question, report it or suggest it using County Connect
---