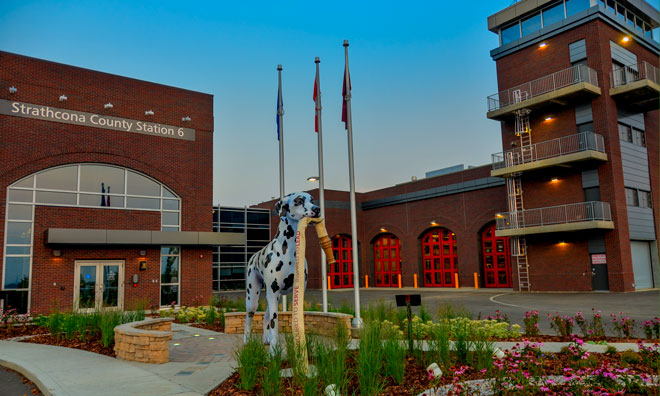 Fire stations closed to visitors
Due to COVID-19 restrictions, all fire stations are closed to the public. Please call or email if you require assistance. If it is an emergency, call 9-1-1.
Last modified: Feb. 4, 2021, 8:10 a.m.
There are six fire stations located throughout Strathcona County to serve our residents, businesses and industry. Headquarters is based at Station #6.
Each fire station is different but they are all able to respond to fire and medical emergencies.
View a map of Map of Fire Station locations in the County. (328.1 KB)