Seasonal road bans
Road bans lifted May 10
Effective 7 a.m. on Monday, May 10, Spring Road Bans will be lifted in Strathcona County. Signs noting the allowable axle weights for the majority of rural roads will change to summer axle weights of 90%.
Last Modified: July 8, 2021, 2:03 p.m.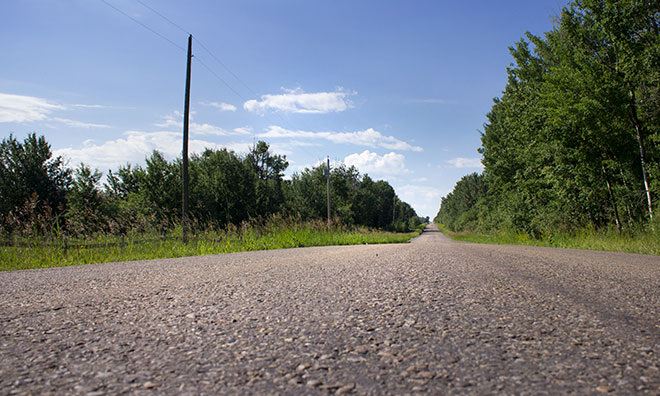 Every spring the weight for commercial vehicles and the goods they are carrying are restricted on the majority of County roads. This restriction protects our roads from damage.
Rural roads that are at 90% during summer, fall and winter change to 75% during Spring Road Bans.
Axle weights for agricultural use
Agricultural producers can now apply for a Road Use Agreement (RUA) that will allow 100 per cent axle weights outside of spring road bans on approved routes.
Getting started
Call Transportation and Agriculture Services at 780-417-7100 to apply for an annual Road Use Agreement.
Include specific route information with your application.
Axle weights throughout the year
February - March

Spring road bans are approaching
Call for approval to haul at 100 per cent

March - May

Spring road bans in effect
Weights will be lowered to 90 per cent initially
They will then be lowered again to 75 per cent
Call for approval to haul at 90 per cent

May - February

After spring road bans, weights will increase to 90 per cent
County Connect
Ask it, report it or suggest it using County Connect