Fire insurance rates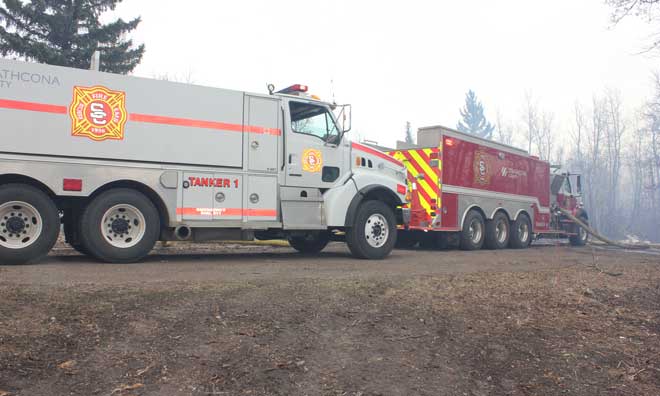 Your home may be eligible for reduced fire insurance rates
Strathcona County Emergency Services has been accredited by Fire Underwriters Survey (FUS) to provide Superior Tanker Shuttle Service (STSS). This means we are able to deliver an uninterrupted water supply for fire protection in certain rural areas without public hydrants.
FUS has assigned properties that fall within these areas a dwelling protection grade (DPG) of 3BS. The affected properties are listed here, sorted alphabetically by subdivision. (1.0 MB)
You may also refer to the maps below to determine if your property falls within the 3B (public hydrant service) or 3BS area on the map. If your property is only partially covered, consult with your insurance company who must contact FUS to assess your property, and determine its DPG.
If your property falls within a red area or your property is not coloured at all, it does not qualify. The decision on coverage areas and insurance discounts are made by the Fire Underwriters Survey and your insurance company.
Contact your insurance agent directly for more detailed information about the type, size and spatial separation requirements or if you have questions about why your home does, or does not fall within the expanded area.