CountyWorks web map
Construction communications survey
This survey closed on October 19. Thank you to everyone who completed the survey. If you have questions about 2018 annual maintenance projects, please submit your inquiry through County Connect.
The CountyWorks web map is the best place to see the construction projects that will take place throughout Strathcona County during the 2018 construction season.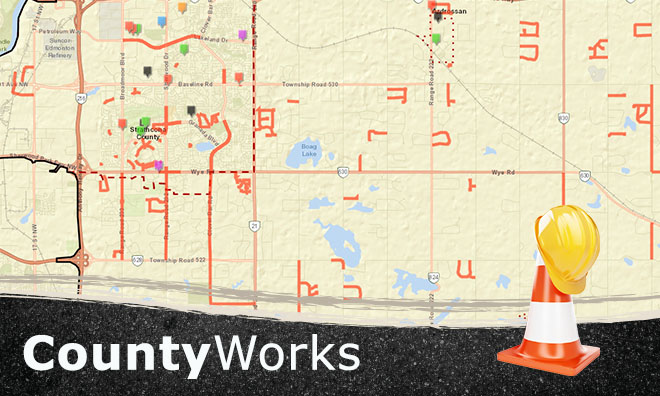 We know that construction can impact residents and we thank you in advance for your patience and support.
The interactive web map is best viewed with Google Chrome. Click here to download a free copy of the browser.
Annual maintenance programs
Construction Zone Safety
For the safety of County staff and contractors, please be patient when driving through construction zones.
Slow down and obey speed limits in construction zones

Reduced speed limits are in effect even when workers are not present, as hazards may still exist
For questions about this map, please contact: