Riding with us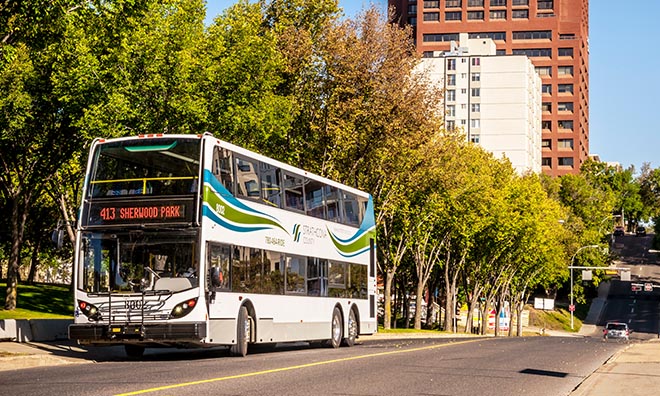 Tips for being a courteous commuter
The seats at the front of the bus are to be used for passengers who may have issues standing.
If you see someone who may have a greater need for a seat, please offer yours.
There is no smoking or vaping on buses or with 5 metres of the bus door and windows. There is no smoking in the terminals or on the platform. Please only smoke or vape in designated smoking areas. This includes e-cigarettes.
Please do not wear strong perfumes and colognes.
One seat = one passenger.
When listening to music, wear earphones and keep the volume low.
Keep all conversations at a respectful volume, whether they are in-person or on the phone.
Keep all bags on your lap or at your feet. Your items cannot block access ways for other passengers.
Avoid eating on the bus.
Take all your garbage with you.
Be patient. Pushing is not necessary. Excuse yourself when exiting through a crowd.
Be polite. Move to the back.
Only service animals registered with the Provincial Government under the Service Dog Act are allowed to ride on buses without kennelling. All other pets, including non-registered support animals, are allowed on board buses, however must be in a kennel or cage that fits on your lap. Kennels are not allowed to block walk ways.
When using a stroller, please ensure the wheels are locked once on board. If your stroller does not lock, please remove your child from the vessel and seat them on your lap. 
Wagons are not allowed on-board SCT buses. Collapsible wagon can be used, however they must be collapsed and cannot block access ways on the bus.
Transit bus hold guidelines
Transit is committed to operating based on the advertised schedule under normal operating conditions. Sometimes due to outside influences such as: inclement weather and road conditions, construction and traffic, buses may run late and at times possibly miss connections.
In order to better assist our customers in making those connections Transit operators are allowed to request another bus to hold during peak times as long as it does not negatively impact the overall efficiency of the routes.
In order to ensure this, some rules exist. Operators are allowed to request holds weekdays between 5:45 a.m. and 6:45 p.m. if the request does not impact the holding bus for more than five minutes (this includes the time required for the unloading and loading of passengers). Commuter buses are also limited on requesting holds until they have crossed either Broadmoor and Baseline on route to Bethel Transit Terminal, or Highway 216 and the Sherwood Park Freeway on route to Ordze Transit Centre.
On weekdays after 6:45 p.m. and on weekends, Operators are permitted to request holds as long as the request does not impact the holding bus for more than ten minutes (this includes the time required for the unloading and loading of passengers).
Please remember that Transit works to support the needs of all our customers and that customer service is a priority. We will strive to assist customers in making their connections whenever possible.
Transit Lost and Found
Lost and Found is located at:
Bethel Transit Terminal, 650 Bethel Drive, Sherwood Park, AB
Monday to Friday: 7 a.m. to 7 p.m.
Closed on statutory holidays.
All items found on Transit vehicles or properties are turned into the Lost and Found within 48 hours and are kept for 30 days before removal.
Articles of clothing, such as mittens or scarves, are placed in the Bethel Transit Terminal lobby. All other items, including phones and keys, are kept in a secure location.
Please call 780-464 RIDE (7433) to claim a lost item.