Parking bans during snow removal
When the County needs to clear the snow in Sherwood Park neighbourhoods, temporary parking restrictions are required.
Watch for signs and please move your vehicle.
Snow route parking bans affect collector roads, which are marked with snow route when declared signs year round. Sign up for SC Alerts.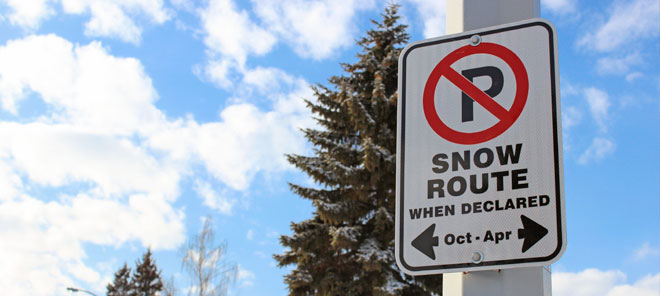 Residential streets are classified as Priority 4 roads and are cleared when the snow depth reaches 10 centimetres of compacted snow before January 1, or 7 centimetres after January 1.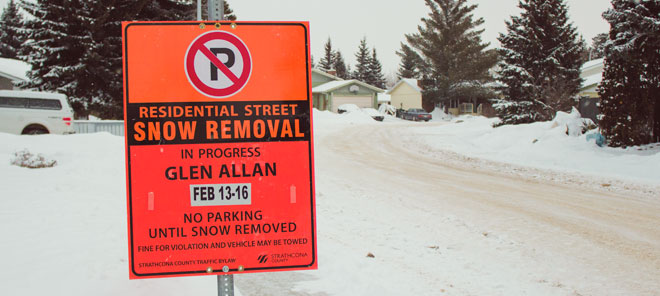 ---
Winter priorities map
Our winter priorities map is a web-based, interactive map allowing users to see their road classification/priority. 
Stay in the know!
You can find out about both types of parking restrictions through:
Watch for digital signs at main entrances to Sherwood Park 
Further information: