According to the Strathcona County business retention and expansion survey conducted in 2021, labour availability is a concern. In order to maintain our competitive advantage we need to ensure a balanced labour-market. Workforce development programs will help to sustain and retain a viable workforce that can support the current and future needs of business and industry. Ensuring the sustainable economic growth of our community remains a top priority.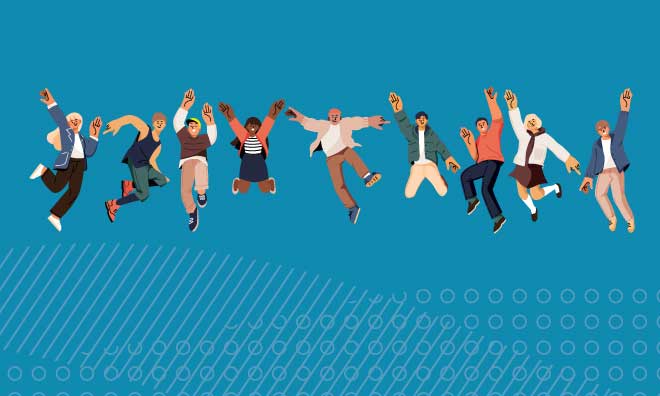 Youth employment job fair
Youth: meet potential employers and employment support agencies. Learn about job openings, submit resumes and connect with businesses.
Businesses: meet motivated youth and let them know about your company and entry level positions.
Thank you to all businesses, support groups and youth for attending this highly successful event on Tuesday, November 29, Clarion Hotel and Conference Centre, 2100 Premier Way.
Participating organizations
Businesses hiring
Alberta Parks
Popeye's Louisiana Kitchen
MSCP Heat Solutions
Encore Trucking and Transport Ltd.
Carters OshKosh
Corteva agriscience
Value Village
A Charmed Affair
Wilco
5 Star Services and Products
Strathcona County Emergency Services
Garda World
PCL Energy Inc.
McDonalds
Top Donair
Support organizations
Acces Emploi
BGS Career Ventures
MCG Careers Inc.
Careers Under Construction
ATB - Emerald Hills
NextGen
The Kartr Group
Rupertsland Institute
Women Building Futures
Careers
---
Employer workshop: Success with young workers
The workshop explored the benefits of hiring youth, success factors for recruiting and retaining youth, creating a positive work environment, supporting career development, available incentives to hiring youth, and some of the legal obligations. It happened on Friday, September 23.
---
Youth employment series
Removing barriers to gaining employment for youth and increasing the supply of entry level workers.
Strathcona County is hosting a series of youth employment workshops. As a result of attending these workshops, youth will increase their feelings of empowerment and self-confidence, be better prepared for entering the workforce, improve communication skills, decrease levels of anxiousness and stress and have increased motivation to go after their goals. These are skills that will set a great foundation and will be developed throughout their careers!
Tuesday workshops
| Theme | Date |
| --- | --- |
| 1 - Job search strategies | Tuesday, September 20 |
| 2 - What to wear | Tuesday,  September 27 |
| 3 - Interview skills | Tuesday, October 4 |
| 4 - Resume writing | Tuesday, October 11 |
These workshops took place at:
Strathcona County Community Centre,
401 Festival Lane, Meeting Room 2.
Thursday workshops
| | |
| --- | --- |
| Theme | Date |
| 1 - Job search strategies | Thursday, September 22 |
| 2 - What to wear | Thursday, September 29 |
| 3 - Interview skills | Thursday, October 6 |
| 4 - Resume writing | Thursday, October 13 |
These workshops took place at:
BGC Strathcona County (Boys and Girls Club),
suite 123, 2016 Sherwood Drive.
---