Counselling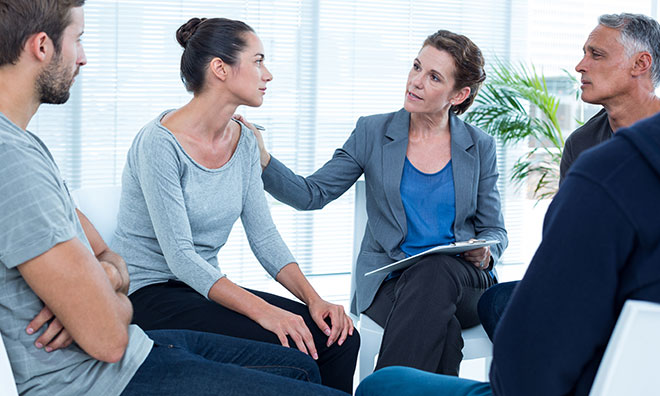 Family and Community Services, counselling and support services is at the Community Centre (#200, 501 Festival Avenue).
Public parking information
PLEASE NOTE: Family and Community Services will be closed on Wednesday, October 2, 2019 and Monday, October 14, 2019.
Need help now? Crisis support numbers
Family and Community Services is pleased to offer professional counselling without appointments
Counselling is available by walk-in during the day and some evenings
Pay what you can afford, starting at $0 to $90
Our team includes registered psychologists, social workers, and credentialed volunteers and graduate students in counselling
Sessions provide participants with an action plan and information to support them in achieving their goals
Counselling sessions are confidential and participants can return as often as needed
Hours
Monday and Friday
• 8:30 a.m. to 4:30 p.m.
Tuesday, Wednesday and Thursday
• 8:30 a.m. to 8 p.m.
Omit dates: Sept. 2, Oct. 2, 14, Nov. 11, Dec. 25, 26, 27
Dec. 31 (2 p.m. to 8 p.m.)
Counselling sessions may take 90 minutes, so please arrive 90 minutes before the office closes.
Volunteering
If you are a credentialed counselling professional or are working toward post-masters registration with a professional organization and are interested in becoming a volunteer, please email us.
Counselling Frequently Asked Questions