Creating a Safe Community for Children and Youth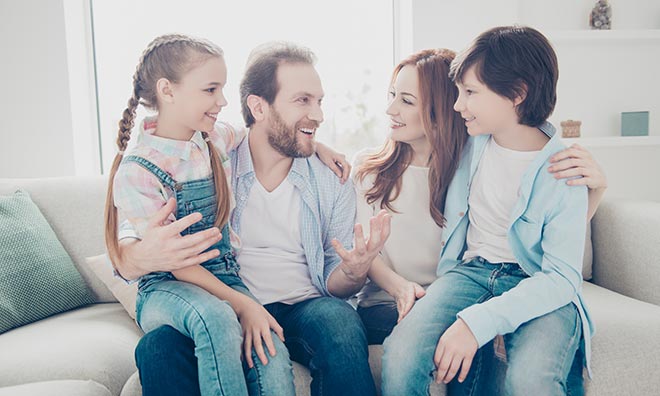 Resources for families seeking strategies, education, and support to increase children's safety.
As parents we have a natural tendency to want to protect our children without interfering with their growing sense of safety and trust in the world. We can help foster positive experiences for our children by being:
reliable sources of information, being open to conversation.

equipping ourselves with an understanding of typical child behavior and development.

teaching them the tools and strategies to help keep them safe.
Resources for Parents and Families to talk to their Children:
Kids in the Know provides additional online resources for parents and guardians of children of all ages, including age appropriate online kits with stories, games, and activities to do at home to reinforce safety and how to start those conversations.
Committee for Children offers information and tips on how to talk to your kids about sexual abuse at Early, Open, Often: Start the Conversation.
SAFFRON Centre Saffron has partnered with SOS Safety Magazine for online resources on how to start those conversations with children about tough issues families face every day.
The Sexual Assault Centre of Edmonton (SACE) offers families and educators facts and answer questions on sexual abuse. 
Community Resources
Strathcona County Family and Community Services
Family and Community Services provides a range of programs and services for residents of Strathcona County including walk-in counselling, parent education, family support and helping to connect to resources. Phone:780-464-4044
Saffron Centre
Public education empowers individuals and communities by increasing awareness and education on various themes. Saffron offers parents and educators presentations and workshops about sexual contact, establishing safe boundaries, and internet safety.
Phone: 780-449-0900
 Sexual Assault Centre of Edmonton (SACE)
A safe and supportive space, crisis intervention, counselling, education, and a diversity outreach program
Phone: 780-423-4121 (available 24/7) for crisis line
T.T.Y. (Telephone Device for the Deaf): 780-421-1482
Crisis Intervention
If you believe a child requires intervention and protection, contact Children's Services Crisis Unit at 780-422-2001 (24 hours). If you or someone you know is seeking crisis intervention or struggling with addiction, mental health, or abuse, please use the crisis contact numbers for 24 hour support.