New Year's Festival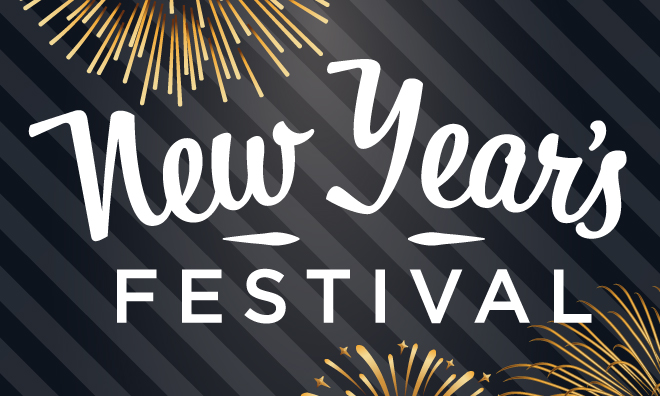 New Year's Festival
Tuesday, December 31 from 4 p.m to 8 p.m.
Broadmoor Lake Park, Community Centre Agora, Festival Place and the Sherwood Park Arena and Sports Centre
Ring in 2020 with FREE family fun. Wear your favourite aloha or floral shirts and dress in layers to enjoy indoor and outdoor activities. This year's activities include snowshoeing, shinny hockey, remote control bobsled races, LED and fire dancer shows, hula dancers, mechanical surfing, glow and tropical-themed crafts, face painting, TEAM T&J performances, skating and more! Warm up with hot chocolate and satisfy your sweet tooth with grilled pineapple s'mores, edible turtle art or Cabana à sucre! 
This year, the wagon rides are FREE and are located in Broadmoor Lake Park to the south of the Sherwood Park Arena.
The festivities wrap up with the annual fireworks show at Broadmoor Lake Park at 8 p.m.
Want to continue celebrating the start of a new year?
---
Ring in 2019 with FREE family fun and entertainment!
Strathcona County Transit Shuttle Service

Bethel Transit Terminal (650 Bethel Drive) to Broadmoor Lake Park starts at 3:30 p.m. and runs every 15 minutes.
Broadmoor Lake Park to Bethel Transit Terminal (650 Bethel Drive) starts at 3:45 p.m. and departs in front of Festival Place running every 15 minutes. Last shuttle departs Festival Place at 8:45 p.m.
The bus stop is directly outside of the Festival Place front doors.

Road closures: Festival Way is closed (local traffic only), on December 31 from 3 p.m. to 8:30 p.m.

Parking on Oak Street on December 31: parking from the Broadmoor Public Golf Course south to Sherwood Drive is for residents only from 3 p.m. to 8 p.m. Parking passes are required for street parking during this time and will be bylaw enforced.

Check out our New Year's Festival event map to plan your visit. (Map will be available soon!)

There are no tickets for wagon rides this year.

Wagon rides are located in Broadmoor Lake Park to the south of the Sherwood Park Arena.

Tropical attire, such as aloha or floral shirts.
Warm clothes: dress in layers to account for indoor and outdoor activities, including the outdoor fireworks!
A helmet, stick and skates for inside shinny hockey.
Skates and a helmet for all ice activities.

Sherwood Park Kings Club Concessions are open in the Sherwood Park Arena and Sports Centre lobby (hot dogs, fries, chips, etc.).
Free hot chocolate available in the picnic shelter located on the Broadmoor Lake Plaza and at the Community Centre Agora.
Festival Catering will be selling food and snacks in Festival Place

Lost Child

Located in the lobbies of Festival Place and the Sports Centre.
Citizens on Patrol members will operate the lost child station and will be on site from 4 p.m. to 8:30 p.m.
To ensure your family has a safe and fun experience, remember to visit the Lost Child Stations to receive a free wristband for your child, upon which you can write your name and cell phone number. Should you and your child become separated, your child will be escorted directly to the lost child station and staff will contact you.

Medical Services

The volunteer First Aid Team is available from 4 p.m. to 8:30 p.m. and will be roaming the site.
Call 587-334-8213 if you require assistance.
Each information desk is equipped with adhesive bandages.
---
New Year's Eve Activities (details coming soon!)
---
Sponsors and partners
Festival partner
Presenting sponsors
Official sponsors
---
Photos and videos may be taken at this event for promotional purposes.