Curb ramps
To ensure the most efficient and effective snow clearing in residential areas, curb ramps, basketball nets and any other on-street obstructions must be removed from the roadway during winter maintenance season.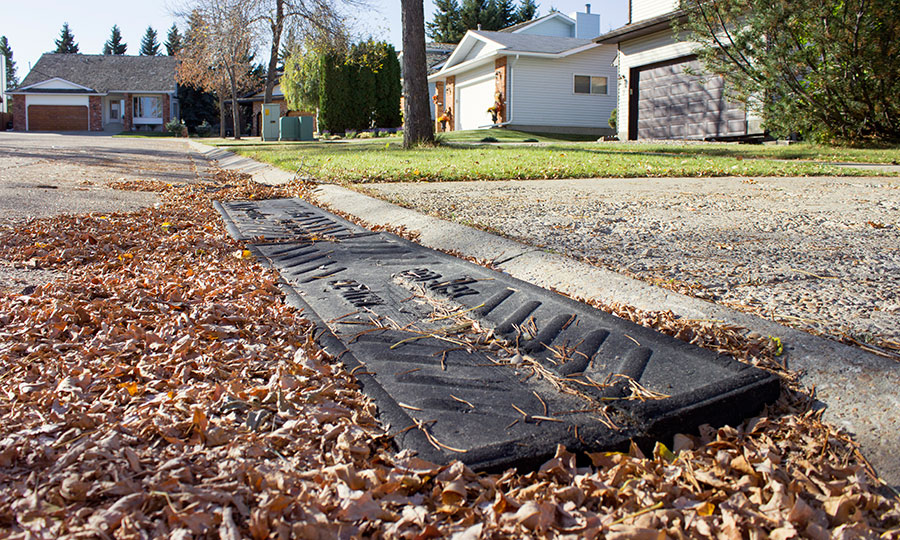 Following Traffic Bylaw 16-2015 (551.4 KB) , curb ramps are not permitted between November 1 and April 15 to ensure they are not on the roadway when snow removal is required. If left out, they slow down the snow clearing process and can damage the equipment. This can be extremely expensive and cause major delays in snow removal services for you and your neighbours.
Please note that if your curb ramps are not removed by November 1, you could receive a fine. Please remove these items and help us clear the snow!
Frequently asked questions
The County takes a proactive approach to curb ramp removal in preparation for winter maintenance season. The bylaw timeline (April 15 to November 1) aligns with the range of potential seasonal snowfall to make sure streets are cleared and ready for maintenance, as required.

Snow events can produce large amounts of snow in a short period of time—sometimes requiring snow clearing within 24 hours. There isn't always enough time for removal and residents often forget. When curb ramps get caught in the equipment, it can cause thousands of dollars in damage and significant delays to snow removal services for you and your neighbours. The Bylaw was created to avoid such expenses and delays.

Under Traffic Safety Bylaw 16-2015, Enforcement Services could issue a fine. Schedule "K" Offences include: (i) $100 for first offence; (ii) $500 for second offence; and (iii) $1,000 for third and subsequent offences.
County Connect
Ask it, report it or suggest it using County Connect