Solutions Navigation: finding the right support services for you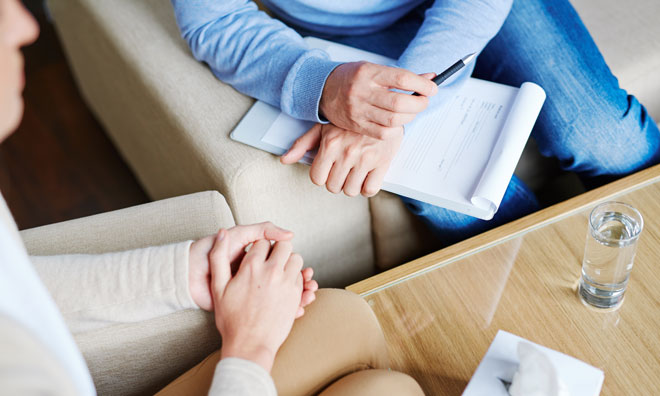 Family and Community Services, counselling and support services is at the Community Centre (#200, 501 Festival Avenue).
Public parking information
PLEASE NOTE: Family and Community Services will be closed on Monday, September 2, 2019.
Need help now? Crisis support numbers
Providing you the support you need
Sometimes life is complicated. Navigators support individuals and families through life's challenges. Navigators work with you to identify your goals and strengths, create an action plan, build skills and access community resources. Navigators can help with: Housing
Parent, youth, adult, senior and family school liaison supports and outreach. Finances
Subsidies (Transit, recreation, tax and more)
Parenting
Relationships
Forms and applications
Our Solutions Navigators work collaboratively with the Counselling team to connect you to community services and resources. You are welcome to call in advance or walk in.
Support is free and available to everyone including youth, seniors and families, no matter their age or financial situation.
PLEASE NOTE HOLIDAY HOURS: Family and Community Services will be closed on:
Monday, September 2nd, 2019
New Hours
* Please arrive at least one (1) hour prior to office closing to see a Solutions Navigator.
| | |
| --- | --- |
| Monday | 8:30 a.m. to 4:30 p.m. *  |
| Tuesday | 8:30 a.m. to 8 p.m.* |
| Wednesday | 8:30 a.m. to 8 p.m.* |
| Thursday | 8:30 a.m. to 8 p.m.* |
| Friday | 8:30 a.m. to 4:30 p.m.* |
Or visit us in the Strathcona County Library (**Starting in September 2019)
| | |
| --- | --- |
| Monday | 2 p.m. to 4 p.m.** |
| Tuesday | 6 p.m. to 8 p.m.** |
| Thursday | 6 p.m. to 8 p.m.** |