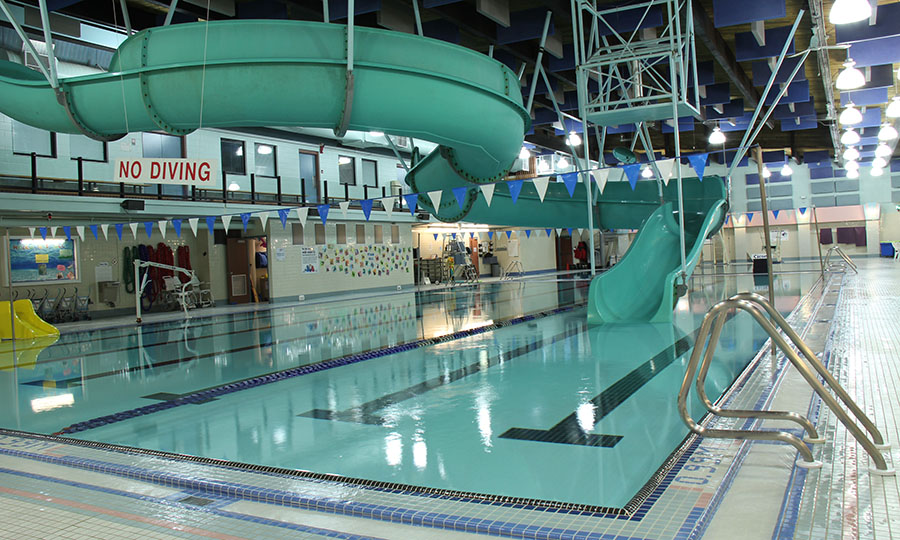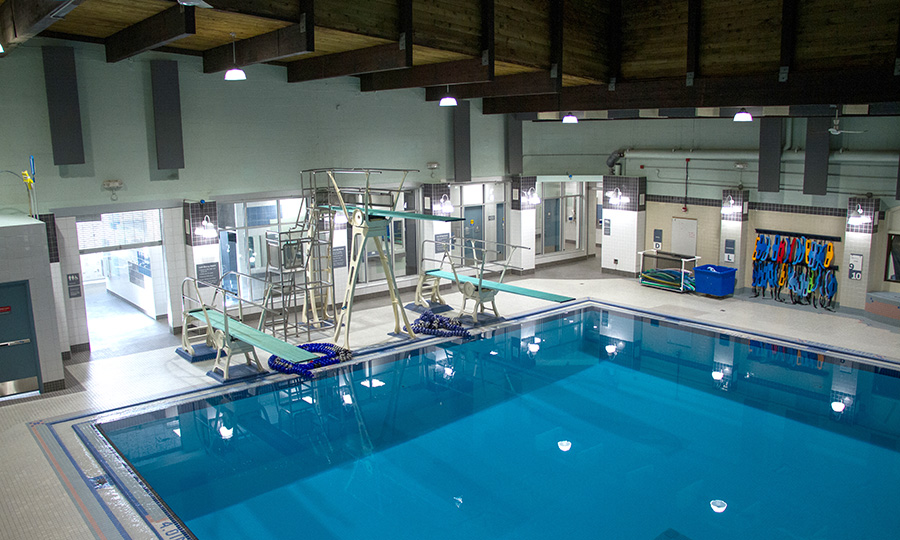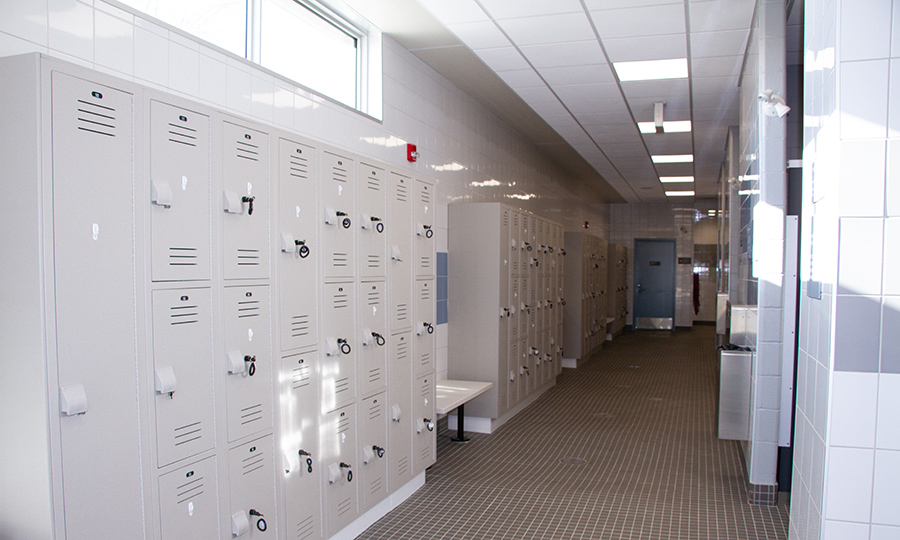 Kinsmen Leisure Centre
Ph. 780-464-2112
2001 Oak Street (Vic Bidzinski Way), Sherwood Park, AB T8A 0W9
Updates and notices
May 5, 2021
The Government of Alberta announced additional restrictions. All Strathcona County indoor recreation and culture facilities are CLOSED until further notice.
Virtual programs are still available and include preschool, visual arts and group fitness.
All indoor programs have been cancelled.
Preschool outdoor programs, including Sportball have been cancelled effective May 5.
All other outdoor programs (group fitness, visual arts and outdoor pursuits) will be cancelled effective May 10.
Swimming lessons scheduled for May have been shifted to June. Learn more.
All affected individuals will receive an automatic refund (where applicable) or a credit on their account.
Monthly passes are currently on hold but can be reactivated to access single class, virtual fitness programs by calling any recreation facility.
Questions?
Customer Service Representatives are available Monday to Friday during the day.
RPC

Admin at 780-467-2211
Millennium Place at 780-416-3300
Ardrossan Recreation Complex at 780-400-2084
Glen Allan Recreation Complex at 780-467-4404
Lap swimming and walking lanes - CLOSED
Kids pool only swim times - CLOSED 
Recreational swims - CLOSED 
Book your lap swim or walking lane with Recreation Online.
To book your kids pool activity time slot, phone 780-464-2112. You can book your time slot a maximum of 7 days in advance. All other activity time slots can booked over the phone or using Recreation Online 5 days in advance.

Whirlpool, sauna, and steam rooms - closed until further notice
Activity time slots and pricing options
Activity time slots are currently available for:
Always call to cancel your activity time slot booking if you can not make it, even if you have a monthly pass. Spots are limited, cancelling allows us to offer that spot to another individual.

New activity time slots open for booking at 7 a.m. daily. Ex. On December 5 at 7 a.m. the activity time slots for December 10 become available for booking.

Registered programs (ex. fitness classes and activities for kids) are also available but not included in the activity time slot passes or bookings. You can register for a single class or a 6 week session (fitness).

Pre-book and pre-pay for your activity time slot with Recreation Online or by calling the recreation centre you wish to visit.

Time slots range from 60 minutes to 90 minutes depending on the activity.

You can cancel your activity time slot before it begins and receive a credit on your account by calling the recreation centre.

You can only visit the area you have registered for (ex. if you booked for the wellness centre, you can not visit the gymnasium).

Each individual attending the facility with you must have a pre-booked time slot as well.

You can come to the facility at any time during your time slot, but you must leave at the end of it, regardless of what time you arrived. (ex. If you book 9 a.m. to 10:30 a.m. you must leave by 10:30 a.m. even if you arrive at 9:45 a.m.)

After each time slot, staff will sanitize equipment and clean the area for the next group.

Use of the gymnasium, indoor fields, or dry surface spaces is not included in activity time slots. These spaces must be booked by calling 780-416-7252 or by emailing mpbooking@strathcona.ca.

You can purchase an single activity time slot, buy a package of 10, or get a one month pass. All passes are non-transferrable.

Single visits

Tots under 2 - Free
Child (2-12 years) – $4.00
Youth (13-17 years) – $5.50
Adult (18-64 years) – $7
Senior (65+ years) – $5.50
Free for children under 2 years old

10-visit packages

10-visit activity time slot packages can be purchased with a 10% discount. This package can only be used for the ​facility and activity it was purchased for and is available at RecOnline.strathcona.ca. For additional packages for family members, please call a recreation centre.

Tots under 2 - Free
Child (2-12 years) – $36.00
Youth (13-17 years) – $49.50
Adult (18-64 years) – $63.00
Senior (65+ years) – $49.50
Free for children under 2 years old

One month pass – now available

An interim one-month pass (valid for 30-days) will be offered at the Millennium Card price. This is a simplified version of the card that does not include the additional family pricing when added to an adult/senior membership.

The one month pass includes:

Wellness centre activity time slots
Virtual group fitness classes (please note: in-person group fitness classes are not included)

Rates:

Tots under 2 - Free
Child (2-12 years) – $15.00
Youth (13-17 years) – $23.00
Adult (18-64 years) – $47.00
Senior (65+ years) – $35.00

You can purchase this pass online or by calling one of the facilities listed below.

Millennium Place at 780-416-3300
Glen Allan Recreation Complex at 780-467-4404
Ardrossan Recreation Complex at 780-400-2084

You will be asked to provide credit card information to make your purchase. This pass is valid at any recreation facility. Once purchased, this pass can be used when making your online timed activity booking using RecOnline.strathcona.ca

Millennium Cards - on hold

To support the changes in service levels, Millennium Cards that were put on hold until September 15 will continue to remain on hold with no payments being taken until further notice.
Amenities
25 meter pool, dive tank, multi-depth children's pool, waterslide, preschool playground and classroom.
---
Children under 8 must be within arms reach of someone 14Y+ at all times while in the pool. The ratio of supervision is 1:3.
---
Volunteering
Are you interested in volunteering for aquatic-related opportunities? Subscribe to Strathcona County's Volunteer E-newsletter.
County Connect
Ask it, report it or suggest it using County Connect