Snowmelt facility
Snowmelt facility passes now available
To apply for a 2020-21 season pass, please "complete this form":https://www.strathcona.ca/files/files/tas-snow-disposal-contract-2020-2021.pdf and send to "tasrec@strathcona.ca":mailto:tasrec@strathcona.ca. Completed forms can also be dropped off at 370 Streambank Avenue during the modified in-person office hours, as listed below. *Payment options:* • In person – Debit, VISA or Mastercard on Mondays, Wednesdays or Fridays, between 8:30 a.m. and noon • By phone – Visa or Mastercard, Monday to Friday, from 8:30 a.m. to 4:30 p.m.
Last Modified: July 8, 2021, 2:03 p.m.
Snowmelt facility hours
The snowmelt facility is currently open 24 hours a day, 7 days a week. *Updated:* November 9, 2020
Last Modified: July 8, 2021, 2:03 p.m.
The Strathcona County Snowmelt Facility is located on the south side of Highway 16 and west of Highway 824. 
Noise levels will be monitored during operating hours and permit holders are reminded that tailgate banging is not permitted.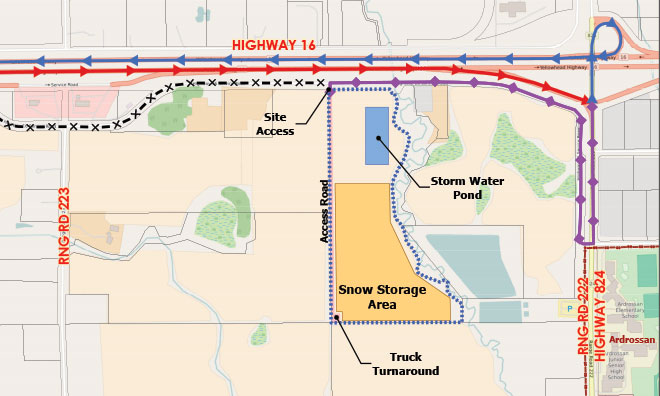 County Connect
Ask it, report it or suggest it using County Connect