Snowmelt facility
Snowmelt facility hours
The snowmelt facility is currently open 24/7 to all pass holders.
The Strathcona County Snowmelt Facility is located on the south side of Highway 16 and west of Highway 824. 
Noise levels will be monitored during operating hours and permit holders are reminded that tailgate banging is not permitted.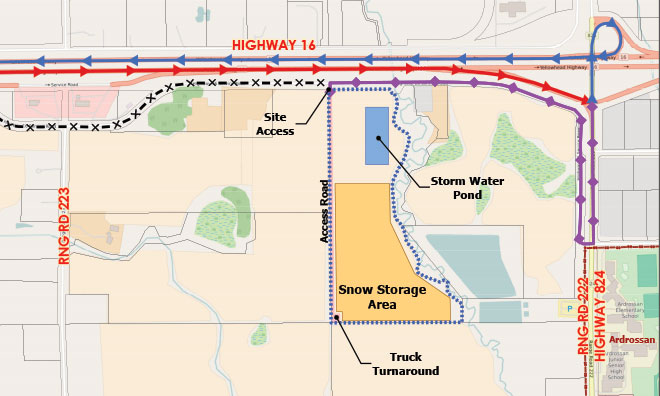 Click here (4.9 MB) to see a full size version of the map.
Frequently Asked Questions
County Connect
Ask it, report it or suggest it using County Connect