Trail clearing
Winter trail clearing survey – now closed
Thank you to everyone who completed the recent winter trail clearing survey.
A summary report of the results and next steps will be available on the public engagement reporting page by the end of June.
Last modified: May 12, 2022, 8:18 a.m.
After a snowfall, Strathcona County follows a priority system for clearing trails and sidewalks in Sherwood Park and rural hamlets. 
The County works to clear all priorities within five or six days, but it can take up to eight days from the start of a snowfall to clear all trails and sidewalks.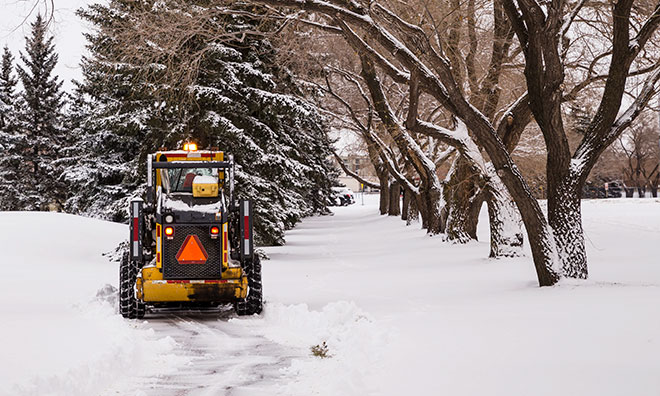 Priority 

Locations 

Timeframe

1 

Concrete surfaces around County facilities in Centre in the Park (Community Centre, County Hall, Festival Place and Prairie Walk)
Concrete surfaces around Bethel and Ordze transit centres and adjacent trails

Cleared within 4 hours

2 

Transit stops and school drop-off zones 
Trails and pathways leading to County recreation facilities
Trails and pathways near schools, parks, open spaces and playgrounds
Trails and pathways adjacent to collector road bus routes

Cleared within 24 hours

3 

Trails and pathways along major and minor arterial roads, minor industrial roads and rural hamlet roads

Cleared within 5 days (120 hours)

4 

Connector pathways throughout residential areas, typically between residential streets and parks

Cleared within 8 days (192 hours)
County Connect
Ask a question, provide feedback or report an issue.