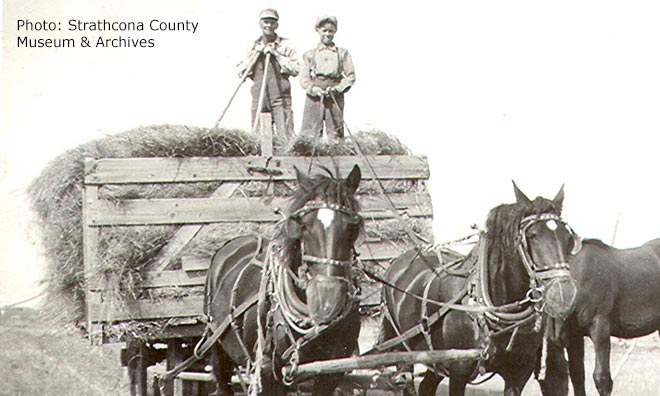 Imagine the future of our local museum
With the aim of imagining what it could look like in the future, Strathcona County is leading a review of the Strathcona County Museum and Archives.
Last modified: July 13, 2021, 10:51 a.m.
Strathcona County is a unique municipality with a fascinating history. Many of us living here now have moved here from somewhere else. As such, we may be interested in learning the history of the place we now call home.
Have you ever wondered … What is the history of Strathcona County? Why did settlers move here? Why is our municipality both urban and rural? How did Strathcona County become the specialized municipality it is today?
These questions and more are answered in a short video series called … The past where we live. These two short videos share some of the back story of how our municipality has formed. For residents today, we hope they relay a sense of place and give rise to a greater appreciation of Strathcona County's origins as a municipality, and of its cultural and natural heritage.
A welcoming home since the time of the earliest First Peoples, Strathcona County has grown into a popular municipality of close to 100,000. Evolved from remote hinterland … to a rural farming community … to a vibrant, progressive and bustling locale, Strathcona County is one of the province's few specialized municipalities. It's a place with ample reason to recognize and celebrate its history and heritage, even as it seizes the opportunities the future affords.