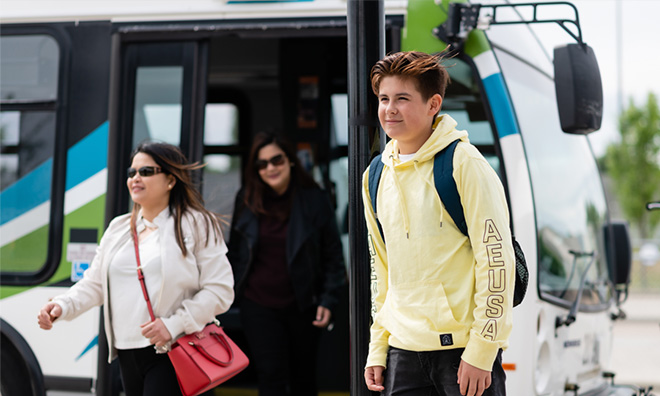 Arc has arrived! - Now you can tap and go!
As of January, all those who pay regular Adult fares will be transitioned to the Arc electronic fare payment system. Adult paper tickets and passes are no longer available for purchase. All adult products for January are now on the Arc card.
We've learned something important in December!
While you don't pay more than $108.50 (commuter) or $54.25 (local) you need to ensure you have a few more dollars in your Arc purse to ensure you can tap your last tap in order to reach your fare cap. We recommend $4 stays as a balance in your Arc purse at all times. (You may occasionally need to put $112.50 on your card instead of $108.50.) This will keep you from getting a yellow or red light as you near your cap limit. Sorry for the stress  this may have caused you. We're learning too...
Visit myArc.ca for more information and to register your card.
Last modified: Feb. 1, 2023, 1:07 p.m.
Take Part; Take Transit! Join over 1.5 million riders (annually) who let our professional operators take them where they need to go. We have the province's first fleet of double-decker buses, along with local, local on-demand service (starting June 26, 2022), and commuter service into Edmonton and an accessible transit (Mobility Bus) service. We're happy to have you along for the ride!
Transit Link at 780-464-RIDE (7433)
Email: transit@strathcona.ca
Ask it, report it or suggest it using County Connect
Customer service hours:
Monday to Friday: 7 a.m. to 7 p.m.
Saturday: 8 a.m. to 12:15 p.m. and 1:15 p.m. to 4:30 p.m.
Need a taxi? Accessible taxi? Limo? Shuttle? Find out how we make sure your vehicle for hire experience is safe for you and your driver.
County Connect
Ask a question, provide feedback or report an issue.