Transit public engagement
Transit Master Plan 2018 Review
Strathcona County has engaged Dillon Consulting Limited to assist in updating its Transit Master Plan (TMP), first adopted in 2012. The updated plan will identify a vision and strategic directions on the future of transit services in Strathcona County over the next five to ten years.  This is in line with the County's Strategic Plan goal of "providing appropriate transit services and associated infrastructure to create an economically, environmentally and socially sustainable community".
What is a Transit Master Plan?
A Transit Master Plan (TMP) is an effective tool used to manage periods of growth and change over a five to ten year period. Its primary purpose is to establish a forward-thinking vision of how Strathcona County Transit will most effectively service our community based on community values and input. Through this vision, a strategy will be developed outlining key initiatives that will effectively contribute to implementing the vision. These initiatives will be prioritized and staged to fit within the budget process of Strathcona County. The TMP also serves as an important communication tool to clearly articulate goals, roles and actions required over the next five to ten years to the public, members of council, and staff. 
The 2018 Transit Master Plan for Strathcona County Transit builds on the previous 2012 Transit Master Plan, focused on a new vision and new strategic directions that responds to both external changes and builds on the prior success of the previous Transit Master Plan.
Engagement with members of the community forms a critical part of this process and we encourage you to participate and provide your input often.
What will the TMP Review look at?
The Transit Master Plan will look at the future Strathcona County Transit service, including the Mobility Bus service for persons with disabilities, local transit services within Sherwood Park, rural transit service throughout Strathcona County and commuter bus service to and from Edmonton. The plan will make recommendations on the structure and design of routes and services, the frequency of service, the hours of service and passenger amenities.  This will be based on the development of key performance standards and design guidelines, community input and assessment of existing service quality and performance.  
Why is Transit doing this?
Strathcona County Transit's Transit Master Plan was first adopted in 2012 and calls for it to be updated approximately every five years to ensure that SCT is aligned with the overall vision and strategy directions of the County government and residents. These evolve over time and SCT must update its TMP in order to provide transit service as effectively as possible.
Timelines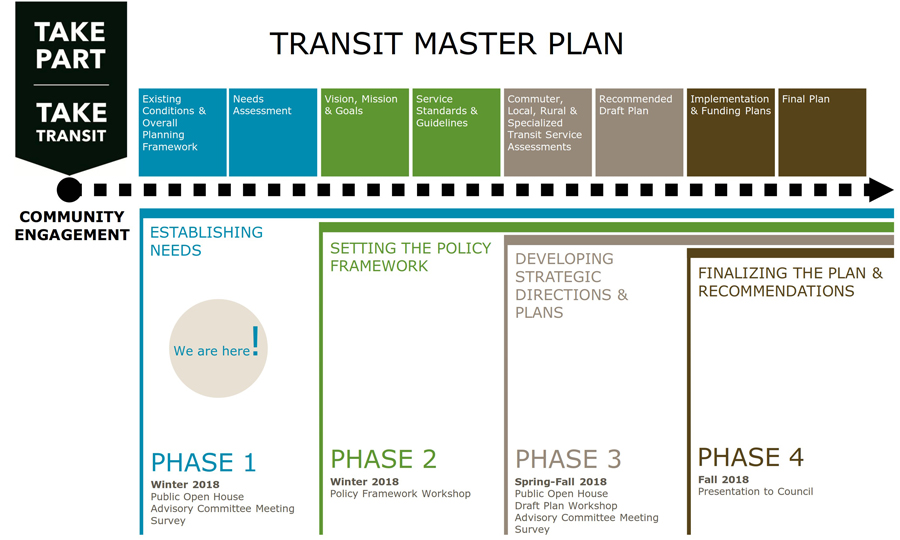 Engagement
Thank you to everyone who came out to our interactive open houses. We have had a great response and collected a lot of ideas from our community. Our consultants, Dillon Consulting, will take this feedback and use it to help craft the draft proposal Transit Master Plan they will present in early fall. At that time, we will go back for feedback on the proposal.
Transit hosted seven open houses - 3 rural and 4 within Sherwood Park
We spoke with more than 250 individuals at these event
Transit hosted multiple stakeholder meetings including residents, community groups, County departments, staff and council.
The survey reached more than 1000 unique users
Next steps
Dillon will now take all the information compiled and apply it towards developing the draft Transit Master plan proposal. Transit expects this report in early fall. At that time, we will present it to the community, asking for their feedback on the plan. 
Online Transit Survey
Our survey is now closed. Thank you to everyone who participated. We had more than 1000 surveys filled out. Dillon will now take the results, combined with the feedback at our open houses and industry research to compile a draft proposal. 
Documents
Progress reports, materials form the public open house as well as the draft and final report will be posted here. Please check back here often for further updates.
Contact us
Your comments are both welcomed and encouraged throughout the study.  Please send comments or questions regarding this study to:
Dennis Kar, Project Manager
Dillon Consulting Limited
Tel: 1-877-934-5566 Ext. 2465
Email: dkar@dillon.ca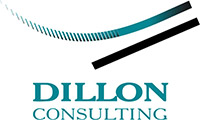 Past engagement opportunities
Transit Customer Satisfaction Survey: March 1-6 2016
Transit Market Research: March 9-30 2015
Transit Fare Study: February 2014 to June 2016
Dial-A-Bus Customer Survey: 2014
New Service Plan: March 2013 to September 2014
Double-Decker Pilot Project: September 2010 to December 2011
Transit Master Plan: February 2010 to March 2012
Information about public engagement in Strathcona County 
Strathcona County recognizes the growing demand for public engagement and the value of public contribution to decision making. The County supports public engagement that is honest, transparent and accessible. Click here for a listing of current public engagement opportunities  with Strathcona County.
Contact us:
Phone: 780-464-RIDE (7433)
Email: transit@strathcona.ca