Transit Park and Ride Strategy 2019 - 2020
In November 2019, Strathcona County Transit engaged the community to garner ideas and feedback to develop the Park and Ride Strategy, a strategic direction and guide to the future parking services at Transit terminals that Transit should take over the next 10 years. The draft recommendations are now in and we would like to hear what you think. 
Park and Ride Strategy draft recommendations - March 11, 2020 (9.6 MB)
Transit hosted two opens house, March 11 and 12, to share the recommendations, and conducted an on-line survey from March 11 - 25 to garner public feedback on the recommendation.
The on-line survey is now closed. Thank you to everyone who took the time to let us know their thoughts.
Open houses March 11 and 12
Thank you for joining us at our open houses on March 11 and 12, at both the Bethel Transit Terminal and Ordze Transit Centre. We had a great turn out. It was a wonderful opportunity to share the draft recommendations with our ridership and garners some excellent feedback both in conversation and through surveys.
We collected feedback from the general public until March 25, via online survey which is now closed. Once we have the result of the survey, we will share them with you.
Timeline
We are at phase two of public engagement in this project.

If you have any question or would like to provide more information than the survey afforded you, please contact our consultants, Dillon Consulting Limited:
Dennis Kar, Project Manager
Dillon Consulting Limited
Tel: 1-877-934-5566 Ext. 2465
Email: dkar@dillon.ca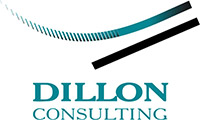 Transit Master Plan 2019  is now complete
View the Transit Master Plan 2019
Past engagement opportunities
Transit Customer Satisfaction Survey 2019 - November 25 - December 11, 2019 
Transit Master Plan 2019 - February 2018 - November 2019
Smart Fare payment option survey - February 4-6, 2019
Transit Customer Satisfaction Survey: March 1-6 2016
Transit Market Research: March 9-30 2015
Transit Fare Study: February 2014 to June 2016
Dial-A-Bus Customer Survey: 2014
New Service Plan: March 2013 to September 2014
Double-Decker Pilot Project: September 2010 to December 2011
Transit Master Plan: February 2010 to March 2012
Information about public engagement in Strathcona County 
Strathcona County recognizes the growing demand for public engagement and the value of public contribution to decision making. The County supports public engagement that is honest, transparent and accessible. Follow this link for a listing of current public engagement opportunities  with Strathcona County.