Winter roads
Snow clearing update - December 8
Following 21 cm of snowfall in 48 hours, all rural and urban roads have been cleared. Parking restrictions are no longer in place in residential areas in Sherwood Park. County crews will continue to monitor and address icy conditions in all areas, as required.
Thank you to residents for supporting snow clearing efforts, and to our hard-working crews for maintaining safe roadways after such a significant snowfall.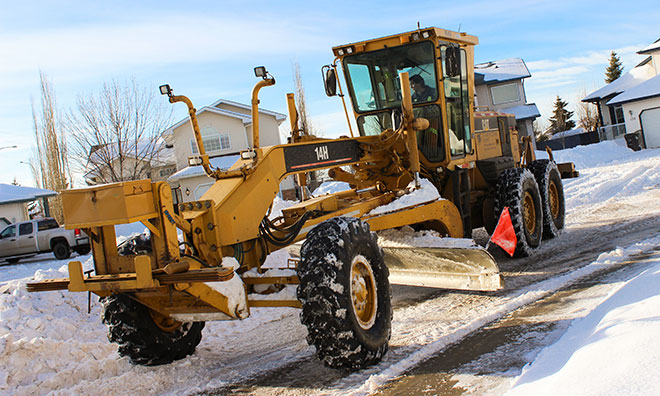 Strathcona County follows a priority system to manage snow and ice on winter roads. High-volume and high-speed roads in rural and urban areas are cleared first.
Find out more about snow clearing in Sherwood Park neighbourhoods and stay in the know about parking bans.
Popular pages