Winter roads
Conditions on residential roads
Warmer daytime temperatures are melting the snow pack and impacting driving conditions on residential roads.
County crews are monitoring closely and trying different techniques to improve driveability until the temperature changes and the road conditions improve. This includes nighttime blading, as the equipment is more effective when the temperature is lower overnight.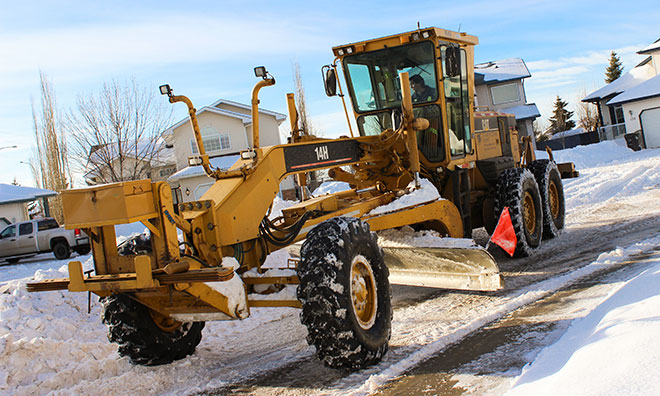 Strathcona County is committed to providing efficient services and maintaining safe conditions for residents throughout the winter season. Strathcona County follows a priority system to manage snow and ice on winter roads. High-volume and high-speed roads in rural and urban areas are cleared first.
Find out more about snow clearing in Sherwood Park neighbourhoods and stay in the know about parking bans.