Winter roads
Residential snow removal starts Tuesday
P4 Residential snow removal to begin in Sherwood Park on Tuesday, Feb. 27. Watch for orange signs in your neighbourhood with dates for when parking will be restricted. Learn more.
County crews will continue to focus on addressing icy situations on all roads, sidewalks and trails in rural and urban Strathcona County.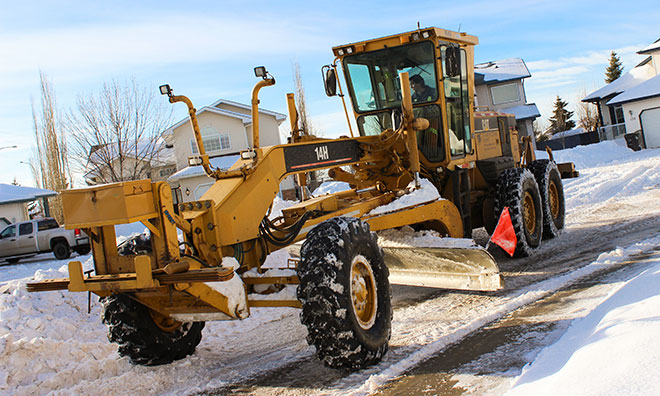 Strathcona County follows a priority system to manage snow and ice on winter roads. High-volume and high-speed roads in rural and urban areas are cleared first.
Find out more about snow clearing in Sherwood Park neighbourhoods and stay in the know about parking bans.
Popular Pages