Winter roads
Residential street clearing starts Tuesday
Snow route clearing is now complete and crews will start clearing remaining residential streets starting at 7 a.m. on Tuesday, January 28.
Watch for large orange signs posted in your neighbourhood that include dates for snow clearing in your area. Parking is not permitted on residential streets during the posted dates.
During snow clearing, residents may park on streets marked with permanent "snow route when declared signs", as these roads will have already been cleared. Learn more.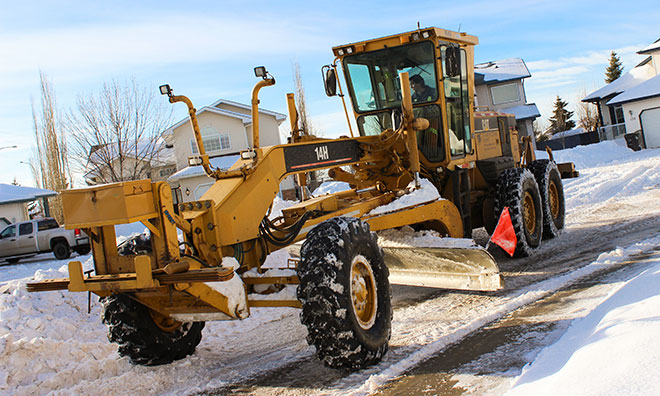 Strathcona County follows a priority system to manage snow and ice on winter roads. High-volume and high-speed roads in rural and urban areas are cleared first.
Find out more about snow clearing in Sherwood Park neighbourhoods and stay in the know about parking bans.
Popular pages