Winter roads
Freezing rain update - January 17
Freezing rain continues to impact winter maintenance operations. With crews focused on managing icy road conditions, please note the following:
Residential snow clearing will be delayed. Windrowing will continue, but some removal of windrows from the road will be delayed up to 48 hours. The clearing order has been updated with new dates and completed areas. Residential clearing is now expected to be complete by January 20.
Chip bins have run low and will not be restocked at this time. Central chip locations will remain fully stocked. Find a central location near you.
All available resources are focused on managing icy conditions in rural and urban areas, with high-speed, high-volume roads as the first priority. Take extra care on all roadways, sidewalks, trails and parking lots.
Last modified: Jan. 17, 2022, 9:57 a.m.
Residential snow clearing starts Monday
Residential snow clearing is scheduled to begin on Monday, January 10 in Sherwood Park. Learn more
Last modified: Jan. 7, 2022, 1:25 p.m.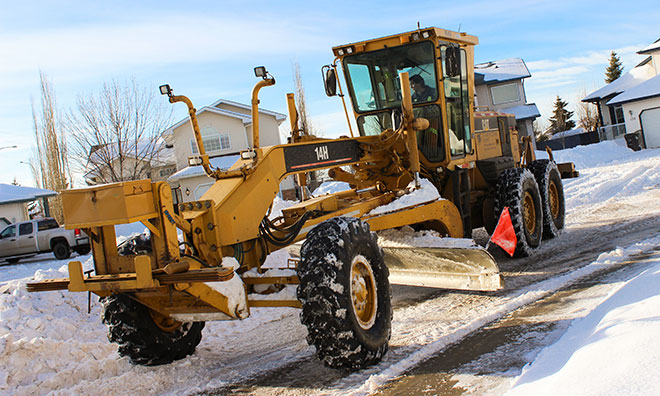 Strathcona County is committed to providing efficient services and maintaining safe conditions for residents throughout the winter season. Strathcona County follows a priority system to manage snow and ice on winter roads. High-volume and high-speed roads in rural and urban areas are cleared first.
Find out more about snow clearing in Sherwood Park neighbourhoods and stay in the know about parking bans.