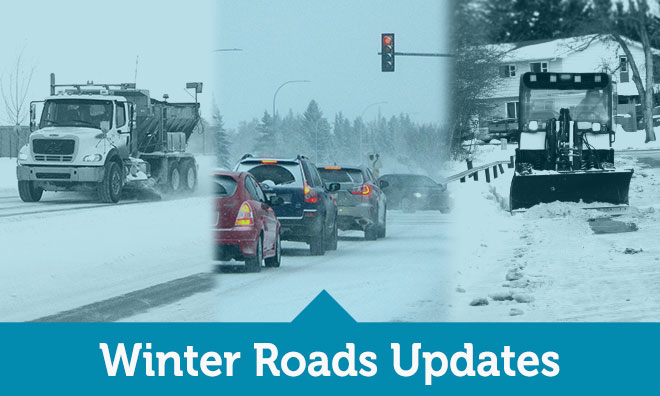 Sign up to stay in the know about winter maintenance activities that affect you and your family. 
Winter Roads Updates will let you know about parking bans on Priority 3 snow routes and Priority 4 residential streets.
Other updates could include things like how crews are addressing road conditions in rural and urban areas and residential snow depth measurements.
Subscribe to Winter Roads Updates
If you live on a snow route, you should also sign up for SC Alerts.
---
Collection and use of personal information
This personal information is being collected in accordance with the Municipal Government Act, Section 3 and the Freedom of Information and Protection of Privacy Act, Section 33. It will be used to distribute an electronic newsletter and only used for this purpose. Read: eNewsletter privacy statement.