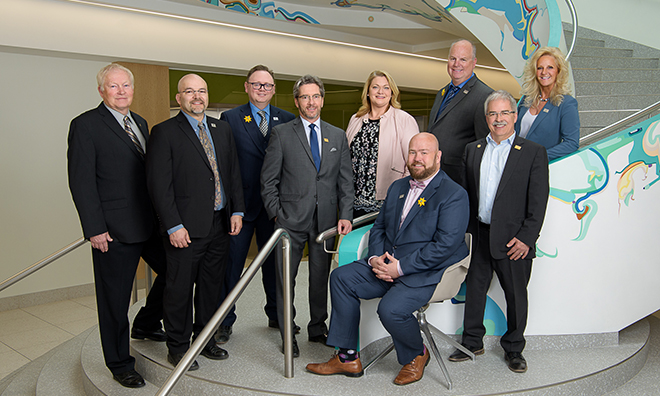 Strathcona County Council is made up of nine elected representatives, including one Mayor and eight ward Councillors. The mayor is elected by all Strathcona County residents, who vote in the civic election. The Council is the decision-making body responsible for ensuring sustainable growth and infrastructure, a vibrant economic climate and turning community needs into municipal services. Council is committed to strategically positioning this entire organization for success for today and into the future.
The current Council was elected in October, 2021 and serves a four-year term.
The official picture of Council will be posted soon.