Highway maintenance
Highway 824 transfer
Effective January 14, 2019, Strathcona County will take over complete control, operations and maintenance of Highway 824 from Highway 16 to Wye Road. If you have any concerns with the roadway, please contact 780-417-7100.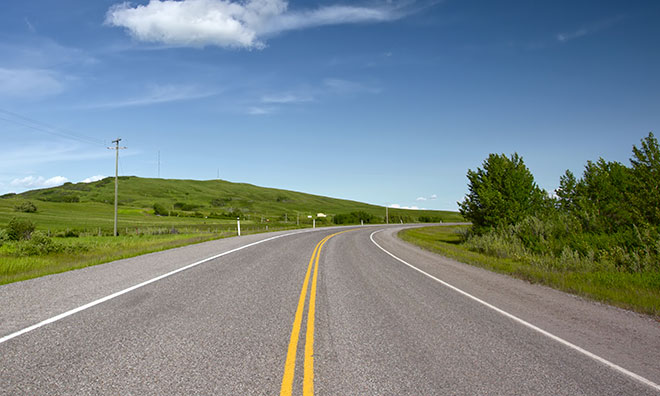 The Province of Alberta is responsible for maintenance of all highways throughout Strathcona County. Service on these roads is carried out by contractors.
Contractor services include:
pothole repair

grading

snow plowing

dust control

sanding

roadkill pickup

road signs

mowing

weed control
Contractors
Here are the highways in Strathcona County and the companies responsible for their maintenance. 
Volker Stevin
Phone: 1-888-877-6237 (1-888-VS-ROADS)
Sherwood Park Freeway - west of 34 Street to east of Ordze Road, including all on and off ramps
Highway 216 (Anthony Henday Drive) from Highway 14 to Manning Freeway, including all on and off ramps
Highway 16 from Clover Bar Road to Victoria Trail, including all on and off ramps
EMCON Services Inc.
Phone: 1-800-390-2242
Provincial Highway 830
Range Road 210 — north of Highway 15
Provincial Highway 15
Provincial Highway 14— east of Range Road 231
Provincial Highway 38
Provincial Highway 628
Provincial Highway 629
Provincial Highway 630
Provincial Highway 830
Range Road 215 — from Highway 630 to Township Road 550
Range Road 214 — from Township Road 550 to Highway 15
Range Road 210 — from Highway 15 to Highway 38
Provincial Highway 16 - east of Clover Bar Road 
Provincial Highway 21
Lafarge
Phone: 780-466-5084
Highway 14 — west of Range Road 231
Highway 216 (Anthony Henday Drive) - west of Highway 14
Further information: