Water and sewer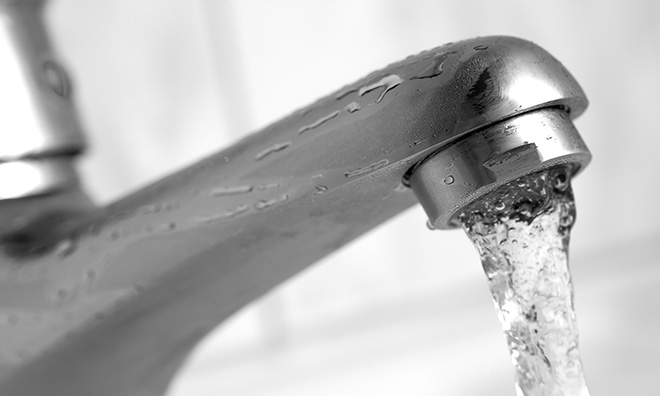 Strathcona County is committed to providing safe, clean and reliable water to residents, 24/7. As part of our water and wastewater services, we operate and maintain the underground sewer systems in seven of our hamlets.
Popular pages
Rural ditches are County-owned rights-of-way. As a landowner, Strathcona County is responsible for preventing the spread of noxious and prohibited noxious weeds on County-owned land. This is necessary to protect natural areas, agricultural land and private landowners from the spread of invasive plants that can disrupt ecosystems, cause harm to humans and animals, or economically impact farmers.

Rural residents in Strathcona County who do not wish to have herbicide sprayed in the ditch next to their property can register with the County's Landowner Option Program (LOP). Once enrolled in the LOP, landowners assume the responsibility of noxious weed, prohibited noxious weed and brush control. To learn more, or to take part in the program, please contact Transportation and Agriculture Services at 780-417-7100.

Spraying herbicide is one tool that the County uses, along with mowing and brushing, to manage the weeds and brush in the ditch. All products used are approved and regulated by Health Canada and applied by certified applicators. For more information on the products used, please contact 780-417-7100.

We spray herbicide to treat weeds designated as noxious and prohibited noxious under the Alberta Weed Act. Trees and brush under two metres tall are also sprayed to prevent them from getting too close to the road.

Depending on the location, some areas are broadcast sprayed, meaning equipment will spray herbicide to cover the entire ditch. Other areas are spot-sprayed, meaning County staff walk in the ditch and spray only certain plants by hand. All properties registered as "no spray" within the Landowner Option Program are excluded from spraying.

The County spot-sprays all roadsides south of Highway 16 twice per year. The first spot-spray will occur between late May and June; this spraying is done to control trees and brush. The second spot-spray will occur between July and August; this spraying is done to control noxious and prohibited noxious weeds.

The County broadcast sprays all the roadsides north of Highway 16 every other year on odd numbered years.

County land that is not part of annual spraying programs may be either spot sprayed or broadcast sprayed, as required.

Vegetation control on primary and secondary highways is the responsibility of Alberta Transportation. View a complete listing of primary and secondary highways in Strathcona County.

If there are weed concerns in ditches along highways or railroads, Strathcona County will issue weed notices to the proper authorities.