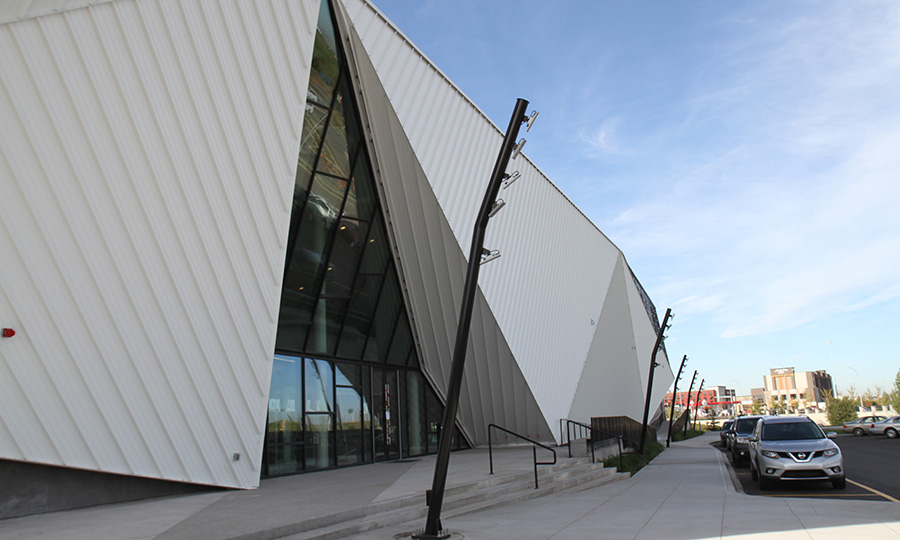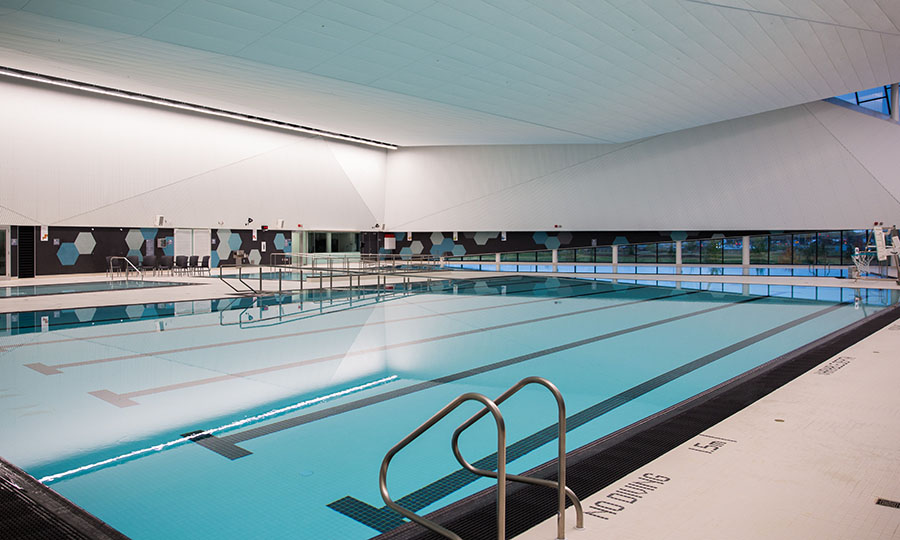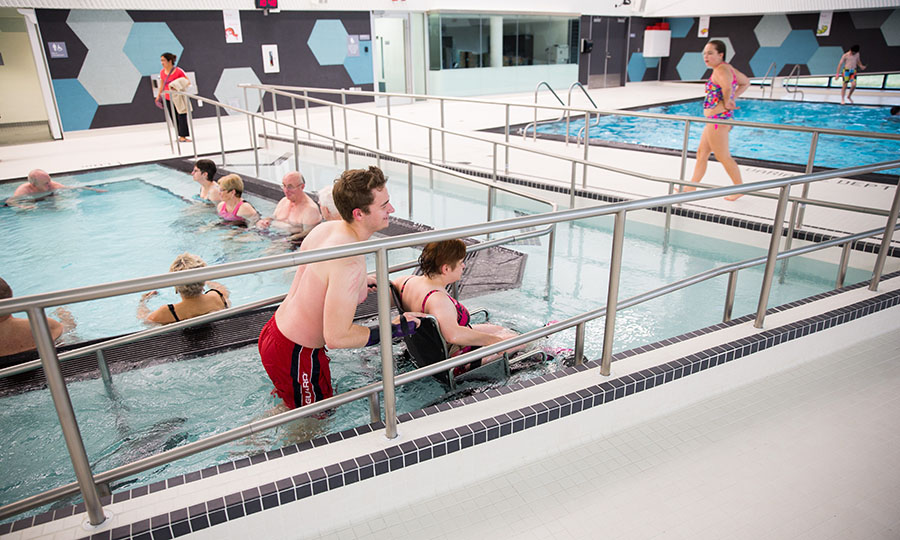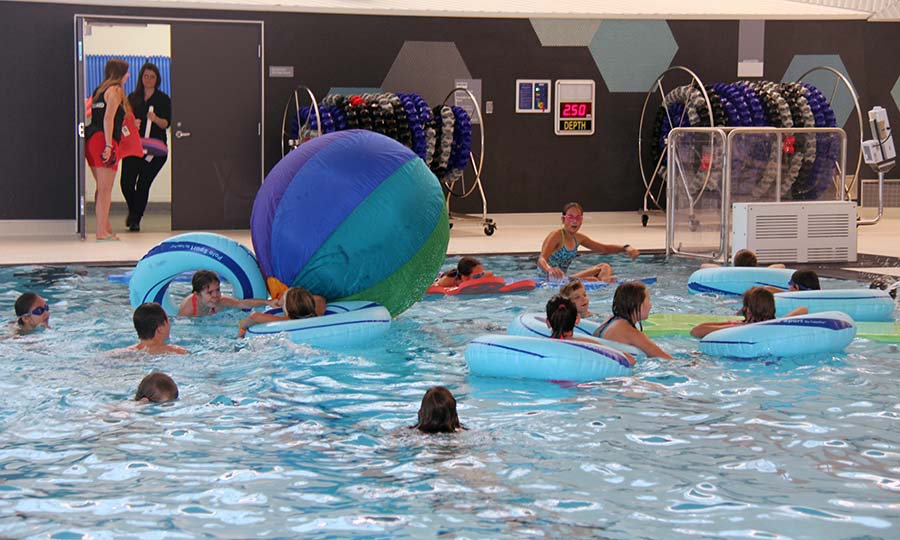 Emerald Hills Leisure Centre
Ph. 780-464-2112
3555 Emerald Drive, Sherwood Park, AB T8H 0W6
Customer service hours
| | |
| --- | --- |
| Monday – Thursday | 7:30 a.m. – 9 p.m. |
| Friday | 7:30 a.m. – 7:30 p.m. |
| Saturday | 6:30 a.m. – 8:30 p.m. |
| Sunday | 6:30 a.m. – 8:30 p.m. |
Opening and closing times may vary depending on schedule changes and holidays.
6-lane 25 meter lap pool, 4-lane 25 meter warm pool with adjustable depth, children's teach pool, whirlpool, steamroom and family change facilities.
Parking at Emerald Hills Leisure Centre (EHLC) and Archbishop Jordan (ABJ) Catholic High School
Effective July 1, 2019, the four parking lots connected to Emerald Hills Leisure Centre (pool) and ABJ Catholic High School will be reallocated to better meet the needs of pool users, students, staff and visitors.

From March 1 until the end of June, students may park in lots B and D. Students found parking in lot A may be issued a parking violation ticket for unauthorized parking. Starting July 1, lots A and B will be combined and will be for pool visitors only. Pool visitors, many of whom are seniors with mobility issues or parents with small children, will have 107 stalls located directly in front of the entrance to EHLC.

For the 2019/2020 school year, a dedicated parking lot with 224 stalls will be assigned to ABJ students (lot D to the east of the school) and ABJ staff will have access to lot C with 138 spots.

The Emerald Hills Leisure Centre parking lot may look empty at 8 a.m., but pool visitor traffic cycles through while ABJ students are in class.

Starting at 9 a.m., regularly scheduled fitness and rehabilitation programs are offered from EHLC. As well, there are preschool programs, drop-in classes and school lessons that are regularly scheduled from 9 a.m. to 2:30 p.m., Monday to Friday. At any given time during this timeframe, there can be in excess of 100 people using the facility, many of whom cannot find available parking in order to participate in their program.

EHLC was built with families with small children and accessibility in mind. Adequate parking for those who need assistance is critical.

For the 2019/2020 school year, ABJ will have the most number of stalls available per student population compared to other high schools in Sherwood Park. ABJ has one stall per every three (1:3) Grade 11/12 students, while other schools have one stall for every four (1:4) Grade 11/12 students.

Further, the amount of parking provided exceeds that required by Strathcona County bylaws or Alberta Building codes.
---
Children under 8Y must be within arms reach of someone 14Y+ at all times while in the pool. The ratio of supervision is 1:3.
---
Volunteering
Are you interested in volunteering for aquatic-related opportunities? Subscribe to Strathcona County's Volunteer E-newsletter.
Popular pages
Register for a program
---
Download our mobile app for parks, events, early childhood and drop-in recreation schedules.
County Connect
Ask it, report it or suggest it using County Connect