There are lots of free activities to enjoy this summer. Outdoors, indoors, registered and drop-in opportunities.
Registered programs for families 
Free, fun and engaging programs to build on social emotional skills and promote positive growth and development.
Check the Family and Community Services Online Program Guide for more programs and activities to help us take care of ourselves and those we love.
Planning your summer
Here is a calendar listing our 2022 summer programs (675.4 KB)  for you to download and print. 
---
You need to pre-register for many of the opportunities listed in the calendar below. Click on the event link for more information.
---
Scheduled free activities
---
Outdoor opportunities
Everybody Gets to Play, Play Days. Free, outdoor family friendly activities scheduled throughout the year. Check the calendar.
---
Art in the County
Check out the paintings, sculptures and other treasures in Strathcona County's extensive Art Collection. Discover our collection of public art using the online map or view the entire collection, which includes 46 works by youth.
Gallery @501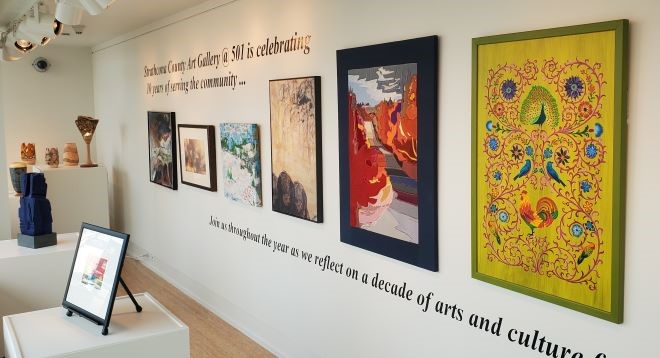 Admission to Strathcona County's art gallery, Gallery@501, is free (suggested donation only). Gallery@501 is located in the Community Centre (Sherwood Park) and have scheduled new exhibits and programs throughout the year.