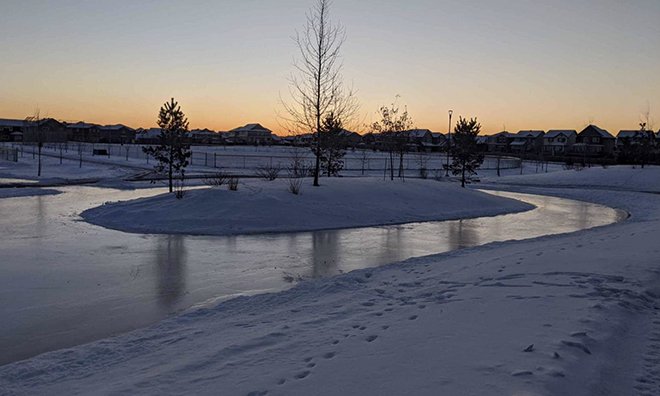 Strathcona County offers many free activities and experiences, in both rural and urban areas. Enjoy some of the best cross-country ski trails, outdoor rinks and pathways, nature trails plus many opportunities to connect with people to have fun.
Registered programs for families 
Free, fun and engaging programs to build on social emotional skills and promote positive growth and development.
Check the Family and Community Services Online Program Guide for more programs and activities to help us take care of ourselves and those we love.
Planning your winter.
Take a look at our connections guide with information about connecting with others in our community, as well as resources for every stage of life.
---
You need to pre-register for many of the opportunities listed in the calendar below. Click on the event link for more information.
---
Scheduled free activities
---
Outdoor opportunities
Explore the County's walking trails
Embrace the chill with a self-guided walk of four featured trails in Strathcona County.
Get outside and enjoy some skating, tobogganing or cross country skiing.
Everybody Gets to Play, Play Days. Free, outdoor family friendly activities scheduled throughout the year. Check the calendar.
---
Art in the County
Check out the paintings, sculptures and other treasures in Strathcona County's extensive Art Collection. Discover our collection of public art using the online map or view the entire collection, which includes 46 works by youth.
Gallery @501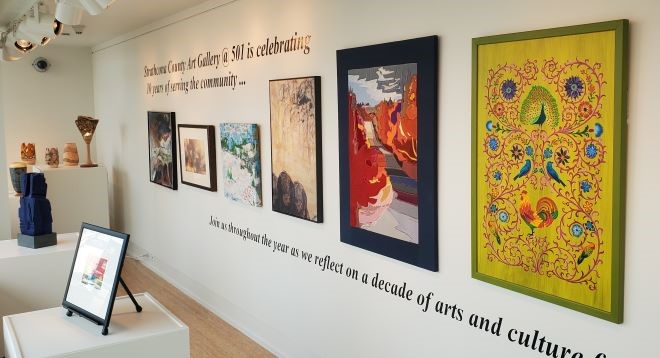 Admission to Strathcona County's art gallery, Gallery@501, is free (suggested donation only). Gallery@501 is located in the Community Centre (Sherwood Park) and have scheduled new exhibits and programs throughout the year.