Dogs in the park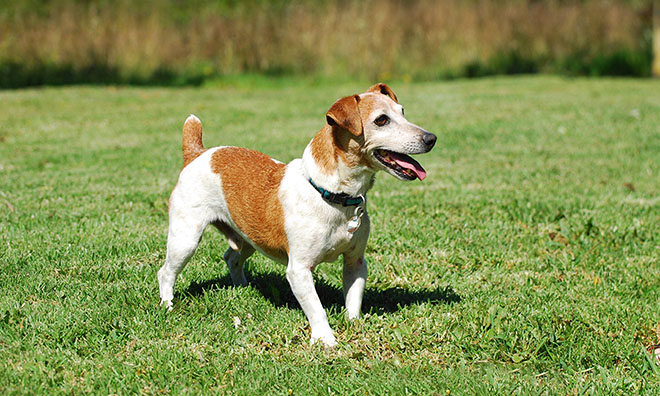 Winter Dog Off-Leash Sites
Now Open
Sally Stewart Park Off-Leash Area – 245 Broadview Drive
Additional Off-Leash Sites
Deermound Off-Leash Park – 23020 Township Road 522
Heritage Hills Off-Leash Area – 260 Heritage Drive
November 1, 2018 – March 15, 2019
Emerald Hills Ball Diamond #2 – 4501 Emerald Drive
Where can I take my dog on a leash?
Dogs are allowed in most parks with the requirements of the Responsible Dog Ownership Bylaw being met.
Where can't I take my dog?
Dogs are not permitted in the following areas
playgrounds (sand, or any base, beneath playground equipment)
tennis courts
spray decks
floral gardens
the Strathcona Wilderness Centre
artificial turf sports fields
Year-round Off-Leash Areas
Deermound Off-leash Park
23020 Twp Rd 522 – the parking lot is on the south side of the road
Deermound was the name of a post office established in the Hillsdale area in 1911 and also for a stopping place along the old Edmonton Trail. Now, 100 years later, County Council gave the name Deermound to the popular dog park.
Deermound Off-Leash Park is not fully fenced.There is fencing around the access area from the parking lot, but the outer perimeter is not fully enclosed.
Sally Stewart Park Off-Leash Area
Broadview Drive – East of Fun Park Amusement Centre
Sally Stewart Park is named after the first woman elected to Strathcona County Council in 1965. In 2013, Council approved the motion to name the regional park after her. The off-leash area within Sally Stewart Park is fully-fenced and opened on November 16, 2018.
Heritage Hills Off-Leash Area
260 Heritage Drive - temporary location
A fully-enclosed fenced area on the south side of Heritage Drive was created due to the construction of Wye Elementary School. 
Seasonal Off-Leash Areas
Enjoy our seasonal neighborhood off-leash locations:
From November 1 to March 15
Emerald Hills Diamond #1 (4501 Emerald Drive)
From May 15 to August 30 
McGhan Park Boarded Rink (441 Meadowview Court)
Kinsmen/Westboro Boarded Rink (1011 Strathcona Drive)
Remember!
Safety for all – Have control of your dog at all times.
Leash up – Dogs must be on a leash in the parking lot.
Be present – Know what your dog is doing at all times.
Responsible Dog Ownership Bylaw
Learn more about your responsibility as a dog owner. Get the electronic version of the Responsible Dog Ownership Bylaw or call Bylaw Services at 780-449-0170.
Popular pages
County Connect
Ask it, report it or suggest it using County Connect