Spring Roadside Cleanup
Every year non-profit groups help remove unwanted litter from select roadside ditches, while fundraising for their non-profit group or charity. Their efforts help to improve the look of our community.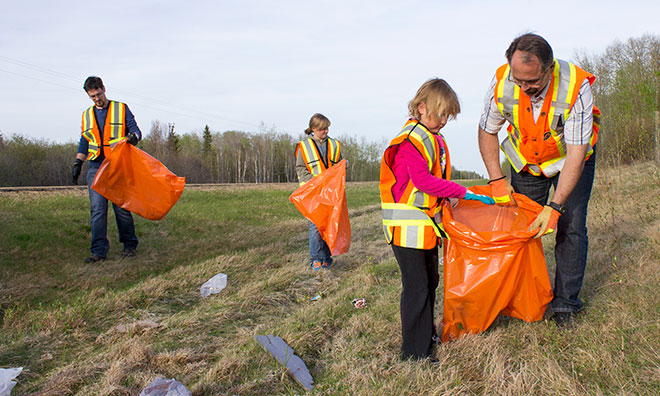 Application process
Applications for the 2018 Roadside Cleanup Program will be accepted until March 31, 2018. The dates of the actual cleanup will be dependant on weather. 
Groups are chosen by random draw
Space is limited and spots are not guaranteed
The exact dates of the cleanup depend on how quickly the snow melts and the ditches dry up
No more than 15 miles will be assigned per group
Each group receives maps, safety gear and cleanup tools.
For safety purpose, all groups must apply and are required to review a training video before they participate
Download the  Roadside Cleanup application form (83.6 KB)  to your computer and submit the application using the button at the bottom of the form.
Further information: