Spring roadside cleanup
Every year non-profit groups help remove unwanted litter from select roadside ditches, while fundraising for their non-profit group or charity. Their efforts help to improve the look of our community.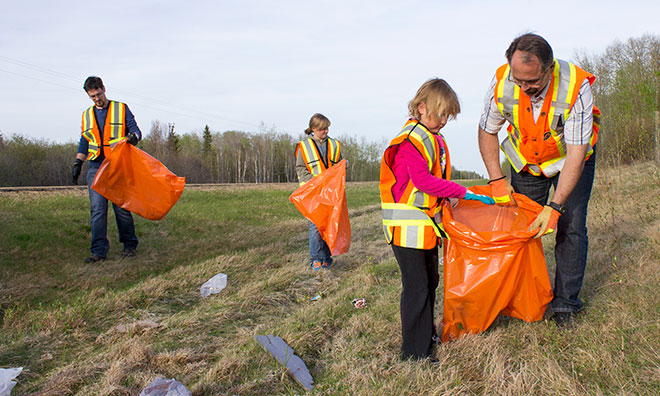 Application process
Check back next year for information on applying for the 2021 program. 
Preference is given to groups or associations residing within Strathcona County
Space may be limited and spots are not guaranteed
No more than 15 miles will be assigned per association or group
Participants must be at least nine years of age with a least one adult supervisor for every:

Two child participants under 14 years old
Five child participants between 14 and 18 years old

Cleanup usually starts in May, but the exact dates depend on how quickly the snow melts and the ditches dry up
Each group receives maps, safety gear and garbage bags
For safety purposes, all groups must apply before they participate.
Further information: