Public engagement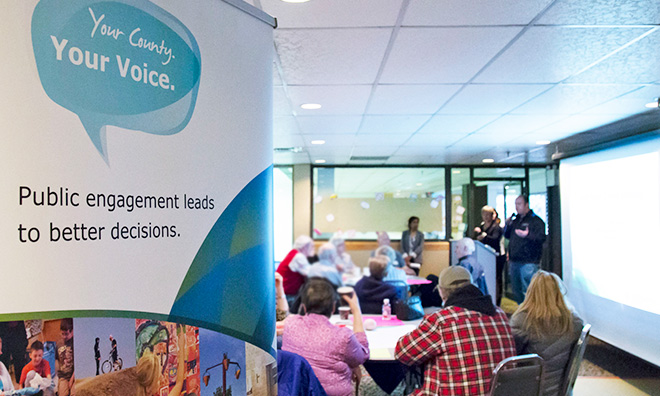 Strathcona County values public input to decision making. The County supports public engagement that is honest, transparent and accessible.
Current engagement opportunities
There aren't any engagement opportunities at this time. 
See also:
Public engagement e-newsletter
Collection and use of personal information
This personal information is being collected in accordance with the Municipal Government Act, Section 3 and the Freedom of Information and Protection of Privacy Act, Section 33. It will be used to distribute an electronic newsletter and only used for this purpose. Privacy and Security Statement. Strathcona County uses Robly for our eNewsletter needs.
Popular Pages