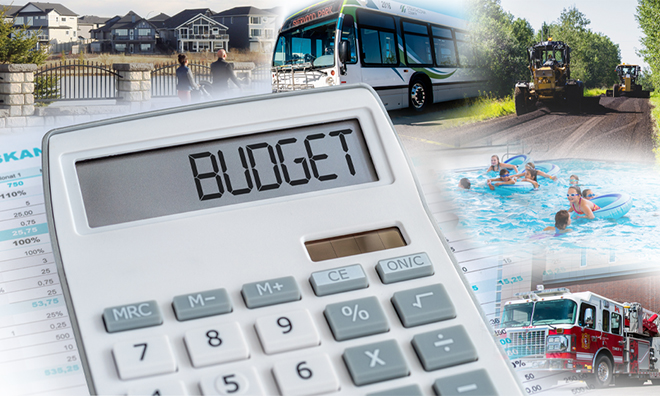 2023 budget
Strathcona County is committed to ensuring it provides services in an effective, efficient and financially sustainable way.  
Council and community priorities, programs and services, infrastructure and assets are all considered in budgeting.  
Annually the County approves a multi-year budget detailing how dollars are to be spent to maintain and improve municipal programs and services for the community. It's a balance between setting a reasonable tax rate and delivering services expected by residents and businesses.
Public hearings on budget
In advance of preparing the 2023 multi-year budget, we want to hear from you.  
On September 27, 2022, members of the public are invited to speak to Council about their views on budget at a non-statutory public hearing at 5 p.m. in the Council Chamber at the Community Centre.
Anyone who wishes to present information visually or virtually via Zoom at this budget public hearing is asked to register by 12 noon on September 26. Written submissions are also accepted by this deadline.
Call 780-464-8014 or email legislativeofficer@strathcona.ca to register.
Full details to participate in public hearings
Between April 8 and May 8, 2022, a budget survey was also conducted.
All input will be considered in developing the 2023 multi-year budget for Council approval in November/December of 2022. 
Administration will publicly present a recommended 2023 multi-year budget to Council on November 16, 2022.
Another non-statutory public hearing, on the recommended budget, will be held on November 21, 2022, at 5 p.m. Watch for more details.
Questions can be directed to info@strathcona.ca.
2022 Budget
The 2022 multi-year budget was approved on December 2, 2021.
Prior years' budgets