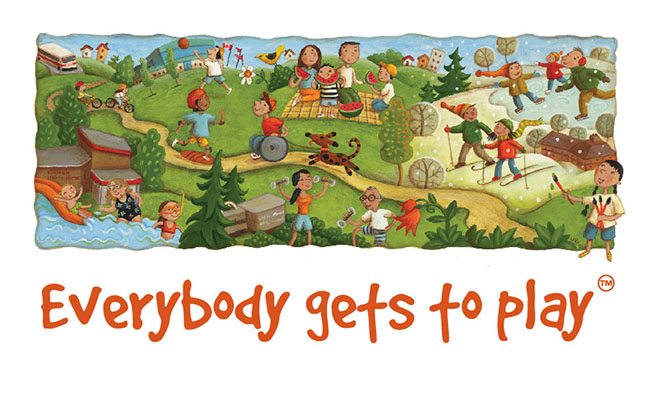 Everybody gets to play™ is a program for eligible residents who have limited income. It provides no-cost drop-in recreational opportunities (Active Passes) and registered program opportunities at a reduced fee through the Recreation Access Program (RAP). This program aims to increase access to recreation services and create more affordable options.
To apply, please contact 780-464-4044 to speak with a Solutions Navigator.
Welcome Ukrainians
Our community is watching the crisis in Ukraine with heavy hearts. Strathcona County stands with Ukraine and welcomes newcomers to our community.  
If you are a Ukrainian who has come to Strathcona County, welcome. There are local services to support you getting settled here.
Newcomer Connecter Events are free events with a meal and speakers. You'll connect with other newcomers and learn how to access support.
Transit and Recreation Subsidies Available: Ukrainians arriving in Strathcona County under the Canada Ukraine Emergency Authorization for Travel are eligible for recreation and transit subsidies. Subsidies are available to Ukrainian individuals displaced by the conflict and entering Canada on or since Feb. 24, 2022.
If you have any questions, please call Family and Community Services at 780-464-4044.
County Connect
Ask a question, provide feedback or report an issue.