Sherwood Park Construction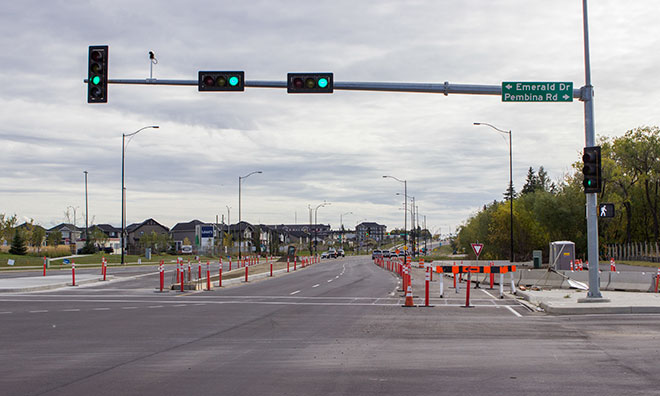 From main arterial roads and intersections improvements to construction on newer roads in the urban area.
Popular pages
Don't RIP through construction zones
Slow down and obey the signs in construction zones.
Be alert and watch out for workers and equipment.
Construction workers and flag persons wear fluorescent yellow coveralls and orange hard hat safety gear to make them very visible.
Uneven pavement, loose gravel, sharp shoulders and temporarily removed guardrails or medians are "hidden" hazards, so drive with care.
Safety precautions are taken in all construction zones but hazards still exist - please slow down in any areas where road repair work is underway.