Arterial Road Rehabilitation program
Strathcona County's Arterial Road Rehabilitation program includes upgrades to improve the safety and quality of industrial roadways, including work on both concrete (sidewalk, curb, medians, etc.) and asphalt.
Visit the CountyWorks construction web map to see what projects are planned for 2019.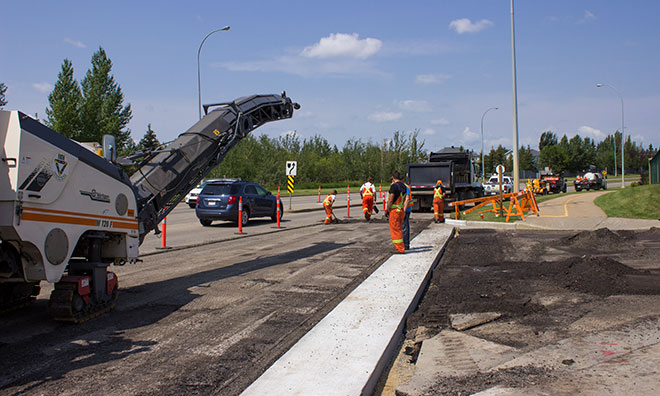 What to expect
Signs will be placed at least five days prior to the commencement of construction in order to provide motorists and area residents' proper notification.
The work will occur in multiple phases:
Phase 1: Removal and replacement of concrete, adjusting existing structures (manholes, water valves, catch basins, etc.)
Phase 2: Milling of the existing asphalt
Phase 3: Asphalt overlay surface course
Phase 4: Line painting, landscaping, etc. 
County Connect
Ask it, report it or suggest it using County Connect
Please note: Weather can cause unexpected delays. Although we strive to maintain schedules, timeline changes may be required.