Bremner House tours unavailable
Last modified: Oct. 18, 2022, 2:49 p.m.
Bremner House is located in Strathcona County, northeast of Sherwood Park.
The house is located on 80 acres on Township 53452 Range Road 225, 2.25 miles north of the Yellowhead Highway 16.
Built around 1912 or 1913 by Charles Bremner, the house is 5,400 square feet.
Other buildings include a shop and garage, and a Quonset storage shed.
Strathcona County purchased the Bremner House in 2004 to preserve a piece of the community's heritage for future generations.
News releases and Resources
Brief history
J.C.C. (James Charles Chatterton) Bremner, born in 1867, emigrated to Canada from Scotland, and took up a homestead at Clover Bar in October 1885. He and his wife were the main residents of Bremner House from about 1913 to 1928.
Learn more about Bremner House history
Bremner House Heritage Site plans
2005-2008
Public engagement was held to discuss possible uses for Bremner House, and the site surrounding it.
2009
Bremner House Heritage Site Master Plan was completed.
Bremner House was designated a historic resource.
2009-2012
Some restoration of Bremner House was completed to secure and protect the house.
2019
An Advisory Board representing community groups was established to provide insight and advice to administration on how to continue the work in the Master Plan and consider the input of all current stakeholders.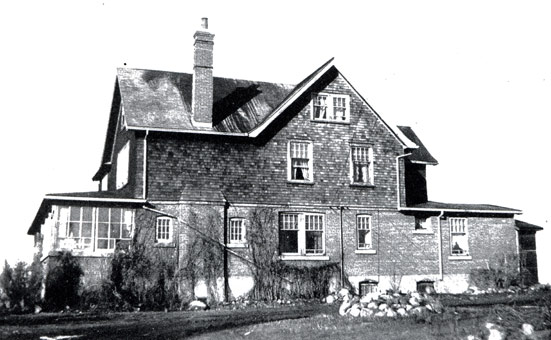 Visits to this site are by appointment only.
Further information: