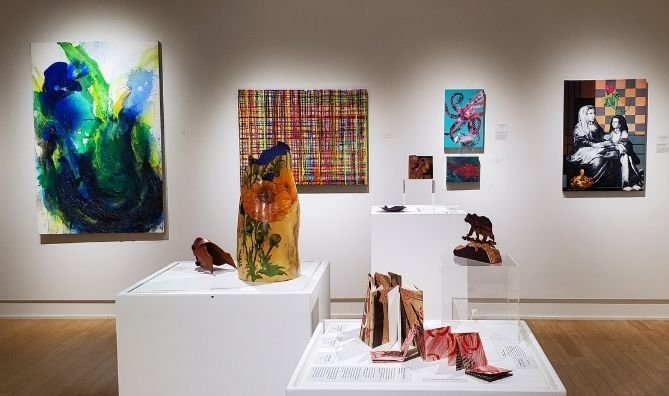 Membership
All members receive exclusive benefits and access to first-class programming, exhibitions and events. Become a Gallery@501 member today and enjoy exclusive benefits including:
Support and connection with Strathcona County's artistic community
Invitations to members only discussion groups and events
The opportunity to submit to member exclusive exhibits

Gallery@501's Member of the Month feature window along Festival Avenue
'Spotlight on Members' exhibits in the Artrium - a high-traffic public space in the Community Centre
Annual Gallery@501 Member's show

Two complimentary Family Fun@501 programs (Family Membership holders only)
10% discount off non-sale items at The Paint Spot and Delta Art and Drafting Supplies
Invitations to exhibition opening nights for members and guests. Meet the artists and enjoy curatorial lead talks and discussions
Annual membership rates 

Adult (24-64)

$26.52
Family
$53.05
Youth (18-24)
$21.11
Senior (65+)
$21.11
*A family is a maximum of 2 adults (18+ years) and unlimited children 17 years or younger living in the same household. A household cannot combine different types of passes and qualify for family pricing.
To sign up for a Gallery@501 membership, please call 780-410-8585, email artgallery@strathcona.ca or visit Gallery@501
Artrium and Member of the Month - call for submissions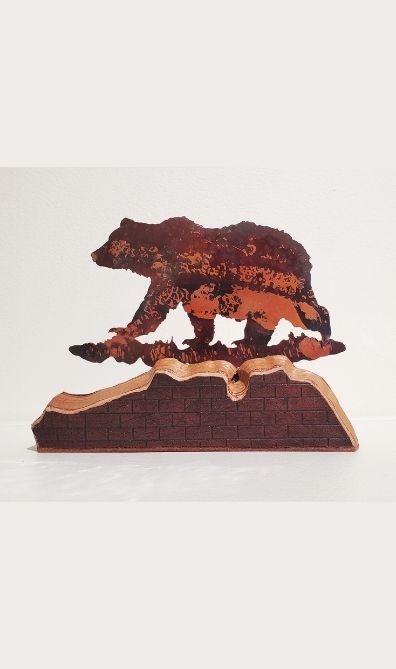 Submissions for 2023 are now closed. Keep an eye on our gallery newsletter for details on how to apply for 2024!
 
'The Bear Came First' (detail) by Geff Blenkinsopp and Ken Duncan
Member of the Month
Edna Cabalo

Nature Heals, oil and cold wax on canvas, 12x12", 2023

"The earth offers a kaleidoscope everywhere we look, and that kaleidoscope is where I find my inspiration. Trees cycle through their own palettes as seasons change. Rushing water pulls into ribbons of blues and greens. Mountains, stoic and still, offer faces who lack the dramatic colour changes of the nature in which they are oriented; yet, in their stillness, they add to the dance of hues just the same. Using my own photography as reference, I combine several photos to create landscapes both unique and familiar."

Edna Cabalo

 

Slow down and enjoy nature, oil and cold wax on canvas, 12x16", 2022

"My paintings exist both as collage and scrapbook of the sights I have seen; as a means to remember and as a means to create. The endless beauty of nature has only deepened my appreciation for it as time has gone by. Constantly, I am shocked and awe-inspired by the scenes in which I have found myself."

 

 

 

Edna Cabalo

One day at a time, oil and cold wax on canvas, 30x40", 2023

"I have found that everything in this world is connected, and as I have furthered my understanding of the earth the surrounds us, I have also come to understand myself both physically and spiritually. My art acts as a testament for all that the earth offers us and as a means to show my gratitude for all its splendor."
-Edna Cabalo