Strathcona County continues to prepare and respond to COVID-19
March 20, 2020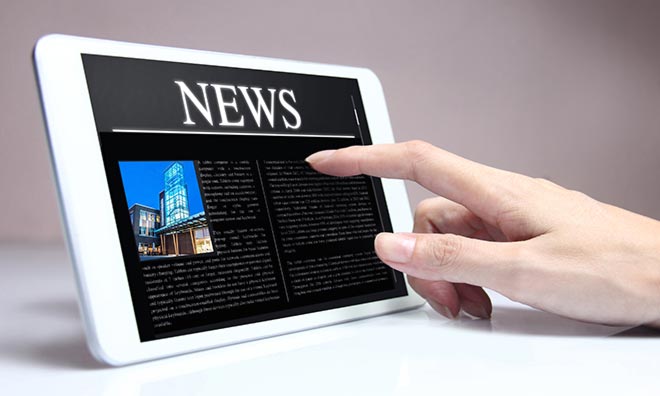 The health and safety of our community, including our staff, remains our top priority, and the COVID-19 situation continues to change rapidly.
The health and safety of our community, including our staff, remains the top priority as the COVID-19 (novel Coronavirus) situation continues to change rapidly.
In light of direction received from Alberta Public Heath on COVID-19, Strathcona County has implemented additional preventative measures to limit the spread of infection and, ultimately, to help keep our employees, customers, community and visitors healthy and safe.
Strathcona County's Emergency Management Agency continues to action contingency planning and response to COVID-19. Strathcona County's Director of Emergency Management is receiving information directly from the province. At this time, Strathcona County's community response does not require declaring a State of Local Emergency.
In addition, Strathcona County's Emergency Social Services is planning and working with the community to ensure basic needs for the most vulnerable people. The Family and Community Services call line - 780-464-4044 – will extend its hours starting Saturday, March 21. Operating hours: 8:30 a.m. to 4:30 p.m., Saturday, Sunday, Monday and Friday, and Tuesday, Wednesday, Thursday from 8:30 a.m. to 8 p.m.
Mental health supports for our community remain a top priority. Family and Community Services staff continue to be available through the call line to support anyone who is feeling overwhelmed and stressed. Call-in support is available to assist with concerns such as financial, housing, stress and parenting.
Please note, all previously scheduled Council and Priorities Committee meetings have been cancelled until April 21, 2020.
While Strathcona County continues to deliver municipal services, the following additional actions have been taken:
Closure of County outdoor rinks, off-leash dog parks and Strathcona Wilderness Centre to limit larger social gatherings. Visit strathcona.ca/covid19 for a complete list.
 
Closure of all front counter services; phone and email support continue to be available. Necessary documentation can be dropped off at the mailslot, located at the Community Centre's east plaza entrance. NOTE: please coordinate the drop-off of legal documentation with Legislative and Legal Services prior to coming to the building. Visit Strathcona County's website for department-specific numbers or call the general information line at 780-464-8111 during normal business hours with questions or concerns about municipal services.
 
Residents are encouraged to use online payment options and telephone inquiries, wherever possible.
 
Reduced operating hours of the Community Centre and County Hall to 8 a.m. to 5 p.m. on weekdays.
 
Where possible and appropriate, Strathcona County staff are working from home and avoiding in-person meetings.
 
Strathcona County is looking at payment timeline options for municipal services.
Transit
Effective March 21, Strathcona County is temporarily suspending transit fare collection. In addition, to further ensure the safety of Transit operators, all entry (unless otherwise required) will be by rear door access only.
As ridership numbers have significantly decreased, Strathcona County Transit is reducing its peak-hour service (6 a.m. – 9 a.m. and 3 p.m. – 6 p.m.) to half-hour service schedules, beginning Tuesday, March 24. Visit strathcona.ca/transit for route frequency details. Transit will monitor ridership closely to ensure ample buses are available to allow for social distancing on the buses.
Mobility bus service hours of operation will not change at this time, with operators maximizing social distancing. Beginning March 24, Mobility Bus service will be limited to essential travel. Mobility Bus service requests that are not essential will be directed to Family and Community Services or other agencies as appropriate.
Transit encourages all riders, including Mobility Bus riders, to only take transit for essential travel.
Transit continues its deeper and more frequent cleaning procedures throughout buses and facilities. Strathcona County will continue to assess daily, in accordance with Alberta Health direction.
Well-being
To help with new ways to have fun at home with your kids, Strathcona County has produced a booklet, "It's good to be bored: Ideas to unleash your creativity". It gives ideas to get active, be creative and enjoy quiet activity as well. This booklet can be found at strathcona.ca/healthyathome. The website also features tips for parents and caregivers to help children and youth make sense of what they're experiencing. It includes ideas for how to support their ability to cope and strengthen their resilience, along with self-care suggestions for adults.
Businesses
Information for businesses, including economic response recovery tools, are available online at strathcona.ca/business.
As this health crisis unfolds, information will continue to evolve and change. The information listed in this release, as well as updates, are posted to strathcona.ca/covid19.
 
Set in the centre of Alberta's energy and agricultural heartland, Strathcona County is a thriving, successful and vibrant community of over 98,000 residents. Strathcona County is made up of the urban area of Sherwood Park and a large adjacent rural area of farms, acreages and smaller hamlets. It is home to 75 per cent of hydrocarbon processing in Western Canada. Strathcona County is a leader in environmental conservation, and 55 per cent of its land is within the UNESCO Beaver Hills Biosphere. With a focus on economic, governance, social, cultural and environmental sustainability, Strathcona County is committed to balancing the unique needs of its diverse community.
- 30 -
Contact: Strathcona County Communications, 780-410-6595