Together with the community, Strathcona County is exploring the possibility of creating a community hub.
A community hub could be a building or space that would offer Strathcona County residents direct access or referrals to various social services.
Council approved a feasibility study and invited public feedback on the possibility, look and feel of a community hub in Strathcona County. A report summarizing research, feasibility, recommendations and community feedback will be provided to Council in fall, 2018.
Community hubs across Canada are tailored to meet their city and resident needs. Listen to the podcast about how these community hubs are serving their citizens.
Increased access to programs and services in Strathcona County emerged as a common theme during Community Talk public engagement, and is one of four outcomes of the Social Framework.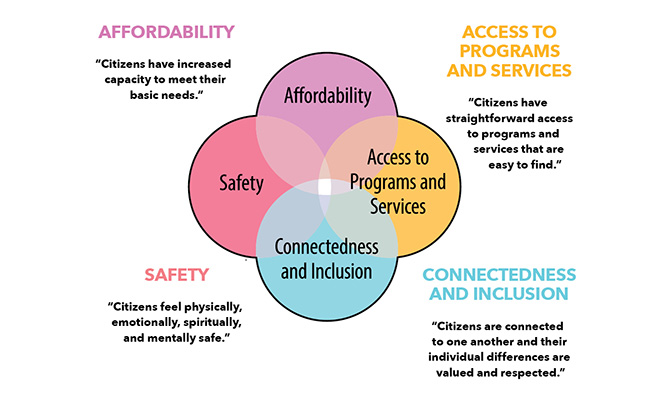 For more information: