Together with the community, Strathcona County is exploring the possibility of creating a community hub.
A community hub could serve as a central space for residents to access needed social services and programs in a timely manner, while creating opportunities for community agencies and public services to work in new ways together.

In spring 2018, Council approved a feasibility study and invited public feedback on the possibility, look and feel of a community hub in Strathcona County. On October 23, 2018, Strathcona County, together with its consultant Intelligent Futures, presented a report to Council that summarized community feedback during the exploration of the design, functionality, feasibility of a community hub model to help meet rural and urban resident needs.

Next steps include broader public engagement, potential partner exploration, business planning, and potential site exploration.

The  Strathcona County Community Hub Study Report (9.3 MB)  is an important milestone for continuing the Social Framework's four outcomes of affordability, access to programs and services, safety, connectedness and inclusion, as well as meeting goals listed in Strathcona County's strategic plan.
Learn more

Community hubs across Canada are tailored to meet their city and resident needs. Listen to the podcast about how these community hubs are serving their citizens.
Increased access to programs and services in Strathcona County emerged as a common theme during Community Talk public engagement, and is one of four outcomes of the Social Framework.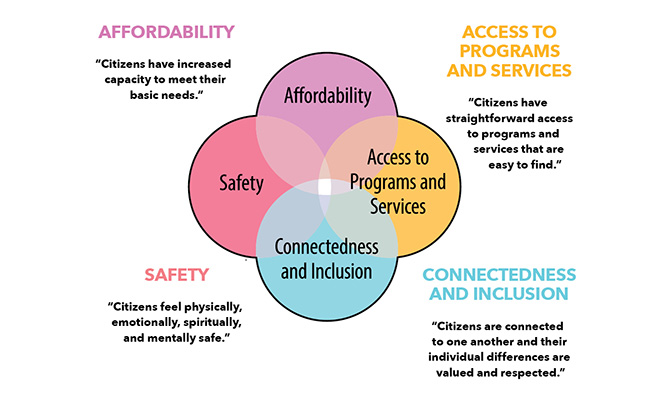 For more information: