Next Gen Voice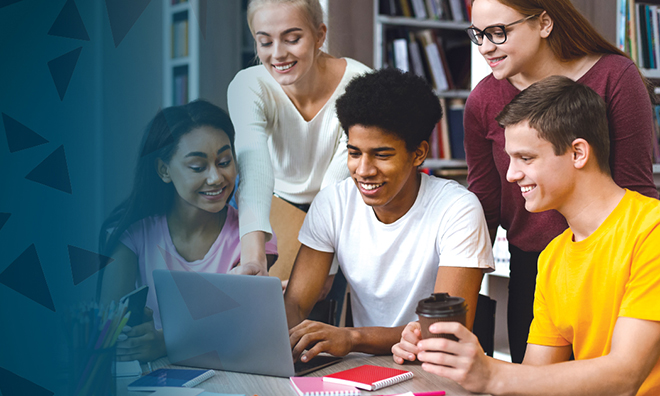 Looking to make a change in your community? Have a voice in shaping the future of your community by joining a Next Gen Action Group! We need you as partners in addressing and making decisions about issues that affect you personally, or that you think are important. 
Calling all Strathcona County Next Gen! 
We want you to be involved in a Next Gen Action Group. This opportunity will give you the chance to share your voice and develop actions to address the priority areas that you told us are important to you in the  Youth Needs and Assets Assessment (17.0 MB) .
---
What is a Next Gen Action Group? 
The Next Gen Action Groups are spaces for you to make an impact, lead and have a voice, explore your passions, share ideas, build skills and test solutions to realize change in your community. The Next Gen Action groups will also play a key role in informing and developing a Youth Strategy for Strathcona County. 
Benefits for you
An opportunity to make a difference in your community and shape its future 
An opportunity to be a leader and a change maker
Food and freebies along the way
An opportunity to build your resume and develop your skill sets – problem solving, leadership skills and team building skills
An opportunity to receive a certificate of participation from the Mayor of Strathcona County and a letter of reference from Family and Community Services 
An opportunity to help develop a Youth Strategy for Strathcona County 
Safe space to connect and share 
Why we need you!    
We can't do this without you! You will be leaders in this process and we will be here to support you.
We need what you have to share:
Enthusiastic energy 
Creativity 
Fresh perspective 
Knowledge about current challenges facing youth and young adults 
We can provide you with:
Opportunities to get involved 
Space and time to discuss what matters to you 
Resources and mentorship to support change 
Details
Details: We are recruiting for two Next Gen Action Groups to represent the diverse perspectives and interests of youth and young adults.
Time Commitment: The Next Gen Action Groups will convene virtually until it is safe to meet in person. The groups will meet between February 2021 – November 2021 and you will be able to choose to attend sessions focused on issues and topics that you're interested in.
Join a Next Gen Action Group
I'm in! What comes next? 
Amazing! We're so excited that you are on-board. Stay in touch about all things Next Gen Action and learn about future events by signing up for the Next Gen e-newsletter. 
Personal information is collected in accordance with s. 33(c) of the Freedom of Information and Protection of Privacy Act and will be used in the administration of Strathcona County volunteer recruitment and management initiatives. If you have any questions regarding the collection or use of your information, please contact the Social Policy Analyst at 780-464-4044.
Common questions
In 2019, Council initiated the Youth Needs and Assets Assessment (YNAA). The YNAA explored existing opportunities for youth and young adults in the County between the ages of 13-29, while identifying areas for improvement.

Through the assessment, Strathcona County youth and community partners identified six priority areas: Communication and Engagement; Collaboration; Mental Health; Gathering Spaces; Transportation; and Affordability.

The YNAA report also proposed that a community-led, collaborative strategy be developed to guide the implementation of recommendations in the six priority areas.