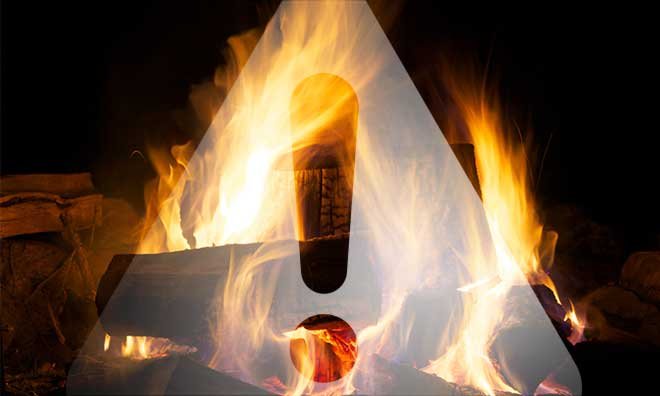 Fire ban in effect
A fire ban has been declared for all of Strathcona County effective May 1 at 12 noon. Lack of rain, heat and wind have led to extremely dry conditions.
Sign up for SC Alerts to get fire advisory and ban notifications.
Last modified: May 1, 2023, 12:36 p.m.
Before you burn
Fire permit holders are required to contact Strathcona County before every burn to see if burning is allowed.
Call the Burning Status Line at 780-464-8464. This is a 24-hour automated line, or
Text the word "BURN" to 587-340-3696 to receive an immediate reply.
Prohibited materials
As per Outdoor Fire Bylaw 4-2021, it is illegal to burn:
food waste
animal carcasses and manure
treated construction materials
wire
insulation
rubber and plastics
herbicides and pesticides
any other toxic materials which may produce dense black smoke
painted, stained or pressure treated wood
railroad ties
The above materials must be disposed of by other means, such as using a waste collection service or Strathcona County's  Enviroservice Station. For more information, call Utilities at 780-449-5514.