Integrated Transportation Master Plan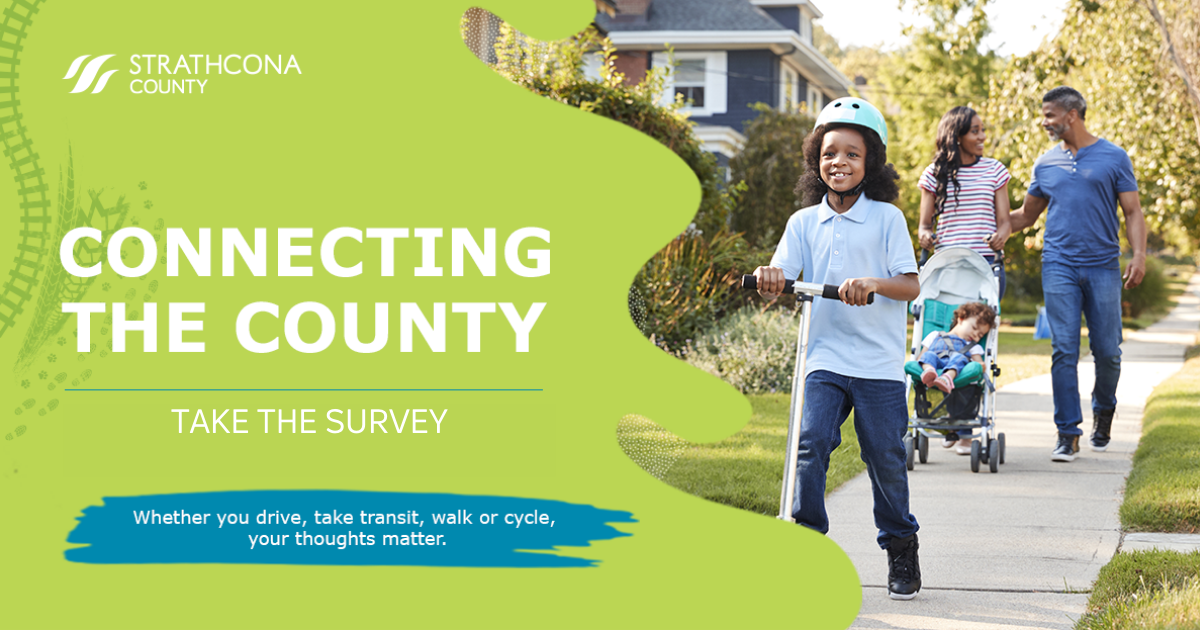 Updating our transportation master plan
Strathcona County has launched a review of its transportation network: the roads, sidewalks, trails and transit that connect our county.  
Public engagement
Transportation: Connecting the County 
Share your thoughts on how Strathcona County's transportation system can evolve over the next 30 years, to best support and connect a safe, health community and strong economy.  
Feedback will inform an update of the  2012 Integrated Transportation Master Plan which guides how the County manages and invests in transportation. The choices we make now in our transportation system (roads, sidewalks, trails, transit) are critical in determining how our municipality looks and functions in the future. 
Become a member of SCOOP to stay informed on the next stages of this project.  Sign up now!
Project phases
Phase 1: SCOOP conversations
We are here! Phase 2: Survey and focus groups
Phase 3:  Survey and virtual open house
Phase 4: Public engagement report
Phase 5: Draft recommendations to Council
Phase One: SCOOP conversations are now complete
Thanks to everyone who participated in the discussions.  
SCOOP - What We Heard Report (315.6 KB)
Next Stages
We will continue to develop the plan through the summer. There will be another round of public engagement in the fall with opportunities to share ideas and perspectives on the direction of the Integrated Transportation Master Plan.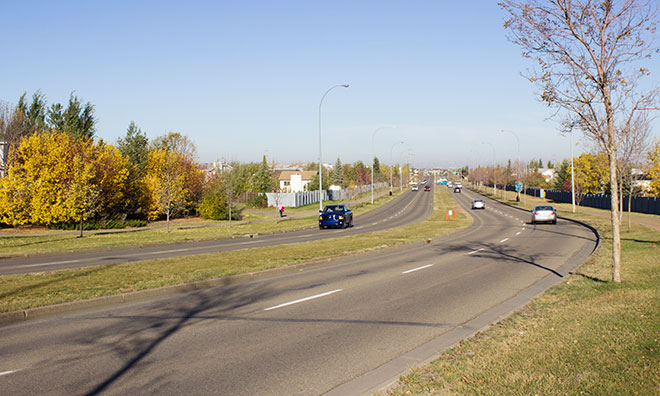 Strathcona County is reviewing the master plan that guides how we manage and invest in transportation.
What is the Integrated Transportation Master Plan?
Integrated Transportation Master Plan 2012
The Strathcona County ITMP 2012 establishes a vision and direction that will guide policy and decision making related to the County's transportation network over the next 30 years. The plan provides guidance for development of transportation infrastructure facilities and the framework for identifying appropriate funding sources (i.e. capital budgets).
The ITMP addresses transportation issues which affect all residents and visitors, directly and/or indirectly. The ITMP considers various types of transportation such as: private and commercial vehicles, public transit, cycling and walking.
Rural road recommendations now available
Input from previous community planning and transportation projects will also inform the update. This includes recent input collected from rural residents during the Sustainable Rural Roads Master Plan (SRRMP) engagement in 2019.
Last updated in 2010, the SRRMP guides how rural roads are maintained and improved in Strathcona County.  An online survey and open houses were held in 2019 to gather resident and road user input.

Residents can review and provide feedback on preliminary recommendations on the rural roads master plan. 
Frequent questions