Resilience: Have fun inside and outside this winter
Activities and programs for the whole family.
Jan. 15, 2021 |
Resilience
|
park,
kids,
family,
cross-country skiing,
winter,
tobogganing,
mental health,
playground,
virtual,
skating,
yoga,
fitness,
free,
outdoor,
snowshoe,
programs,
indoor,
library,
workout,
preschool,
recreation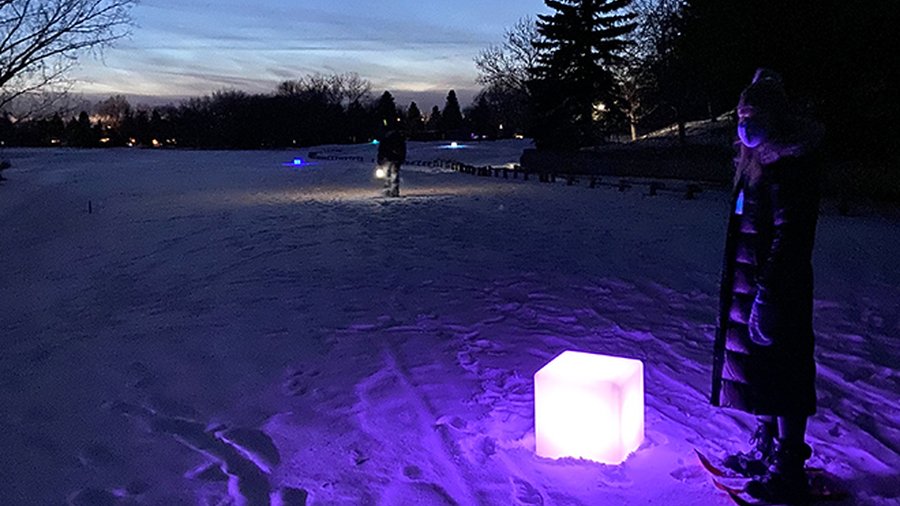 The Grinch and Santa are safely tucked at home, the holiday season is behind us and students are back in class. We bid farewell to 2020 without the usual fanfare and celebration our community loves and is well known for, but Winter Freeze Fest still brought cheer, connection and warmth. Celebration of Lights was reworked as a drive-through event which resulted in over 2,000 vehicles attending, 1,000 pounds of food collected and $3,000 donated to our local food bank. Use of the food bank has gone up, so your generosity will go a long way to helping many families through tough spots.
As we look ahead to the spring, we may wondering what now. We're still in the middle of a pandemic, the days feel long, the nights are dark, and our activities are restricted in so many ways.
Luckily, there are many options on weekdays and weekends for people of all ages and on all budgets to pursue their interests, stay connected and break the monotony.
Stay in
Strathcona County Library hosts free virtual programs, clubs and events nearly every day. What program are you interested in? The library has something for everyone, including:
Kids Club for grades 3-6
Teen Hangout
Genealogy Tutor and Tech Tutor
Book clubs
Crafting and cooking
Travel features
Resume and cover letter workshops
Financial guidance
And that's just the tip of the iceberg.
The library is continually finding fun, fresh and engaging ideas for all interests and all ages (including an online escape room!). Check out their programs and sign up free for any of them through March.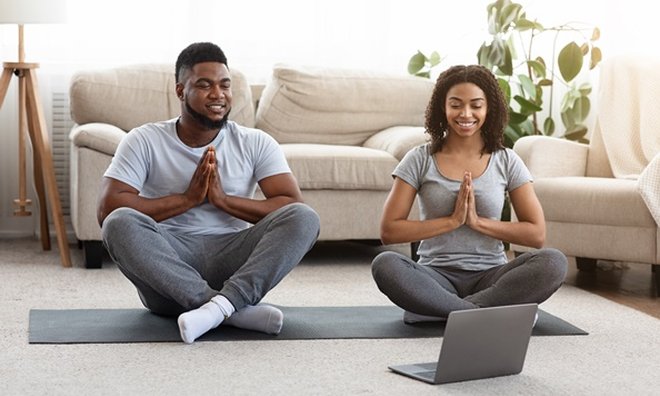 Recreation, Parks and Culture has also expanded their virtual programs to ensure everyone from preschoolers through older adults has an array of options to keep their brains and bodies busy. Programs range from outdoor preschool, dance, drama and sportball to visual arts, yoga, bootcamps, strength building and sessions tailored for seniors. Residents can join programs for single or weekly sessions, at no or low cost.
Get out
If you'd rather get outside, take a walk around Broadmoor Lake where the holiday lights will cheer up your dark evenings until February. For more active pursuits, 32 different outdoor skating rinks and pathways are open. The new rink monitoring dashboard shows how many people are at each rink, so finding a quiet and safe place to shoot pucks or practice your spins is quick and simple.
Skiing and snowshoeing are still on at the Strathcona Wilderness Centre (SWC) where equipment rentals and now season passes are available. Trails at both the SWC and Broadmoor Golf Course are groomed every week and hundreds of kilometres of other trails in the County are open for further exploring.
Toboggan hills and playgrounds remain open for the small humans, and the addition of ball diamond four at Centennial Park as an off-leash area gives your furry friends another spot to romp and play.
Our situation may not be ideal by any means, but our community continues to show its generosity, compassion and creativity in supporting each other and staying connected through even the hardest times. Take advantage of all the programs and amenities we have this winter, and if you or your loved ones need warm winter gear, or even mental health, financial or parenting support, phone Family and Community Services at 780-464-4044.