Councillor Bill Tonita - Ward 4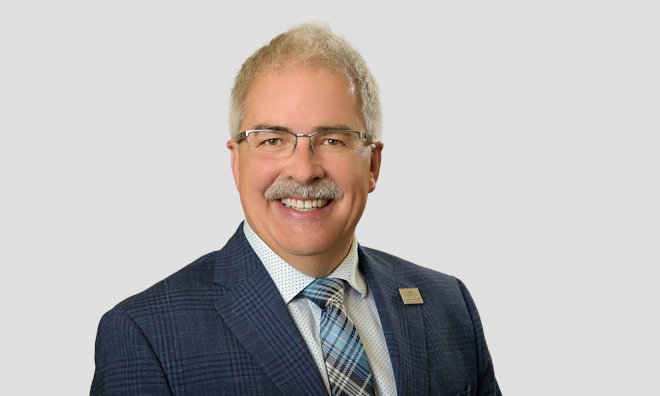 Office location/mailing address:
2001 Sherwood Drive
Sherwood Park, Alberta T8A 3W7
Canada
Bill Tonita was elected to his first term as Strathcona County's ward 4 representative on October 16, 2017.
Married to his wife Marla for more than 35 years, Bill is a proud father of four grown children and loves spending time with his four grandchildren. His family has lived in Sherwood Park since 2003. Anyone that knows Bill will tell you that family comes first and that building strong communities is an important value in his life.  As a parent Bill was actively involved in his children's activities, as the team manager and coach for various basketball, volleyball and softball teams. He has also been an avid cheerleader of his daughter's musical career and remains a strong supporter of the Arts. Bill continues to be an active member of Our Lady of Perpetual Help Parish, having served on the Finance Council and as a music minister. 
Bill is committed to life-long learning and continuous improvement. He holds a Bachelor of Arts degree in English, a Bachelor of Education degree, a Post graduate diploma, and a Master of Education degree in Educational Administration with a focus on "Servant Leadership".
Prior to being elected, Bill has spent 37 years in Education at schools in Sherwood Park, Fort Saskatchewan, Lloydminster and Nipawin, Saskatchewan. He also spent three years at Alberta Education as a Senior Manager supervising Alberta's Accredited International Schools.  As an Educational Leader Bill was Chair of the Elk Island Catholic Division Administrator's group, a member of the District's financial allocation committee, and a member of the Negotiating Sub-committee of the Elk Island Catholic Teachers' Association.  
Since becoming an elected official, Bill has served on numerous boards and committees and currently serves as vice-hair of the Saffron Sexual Assault Centre, chair of the Capital Region Northeast waster Services Commission, chair of the Governance Advisory Committee and is a member of the Inter-municipal relations committees with the City of Fort Saskatchewan and the Town of Bruderheim, Edmonton Global and the Economic Development and Tourism Committee.
Past Sherwood Park News articles
 
Ward 4 Update