Contact offices
Contact offices closed to the public
In light of direction received from public health authorities in Alberta on COVID-19 (novel Coronavirus), Strathcona County has implemented additional preventative measures to limit the spread of the virus and, ultimately, to keep our employees, customers, community and visitors healthy and safe.
Please note: Our North and South Contact Offices are closed to the public. Any questions can be directed to 780-400-3880.
Strathcona County's contact offices act as satellite offices of County Hall, offering information and services to rural residents. 
Services offered at both locations include:
Putting residents in touch with the appropriate contacts
Issuing fire permits
Accepting County payments (by cheque only)

Utility bill payments
Municipal tax payments
Issuing and renewing dog licences
League and association support
The Contact Offices are the first point of contact to assist community leagues and seniors' associations to locate the following County services:
Networking between clubs
Developing your league and programs
Volunteer management
Searching for funding opportunities
Caring for our community halls - facility maintenance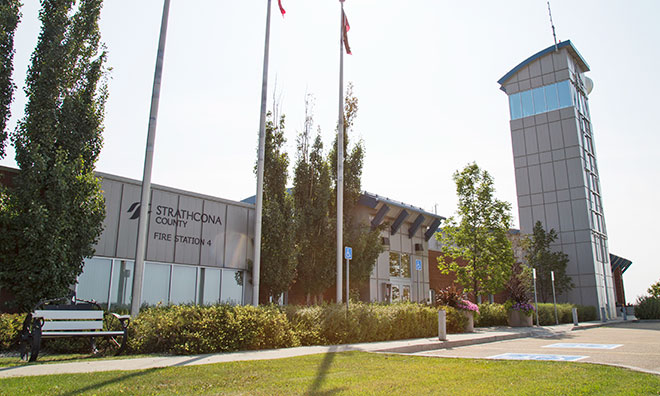 North Contact Office
Currently closed to the public
Office hours: Monday to Thursday, 1 p.m. to 4 p.m.
Phone: 780-400-2165
Email: contactoffices@strathcona.ca
55305 Range Road 214 (South of Highway 15)
East side of Secondary Highway 830
Located in the Heartland Emergency Hall, Fire Station 4
Map: View on Google Maps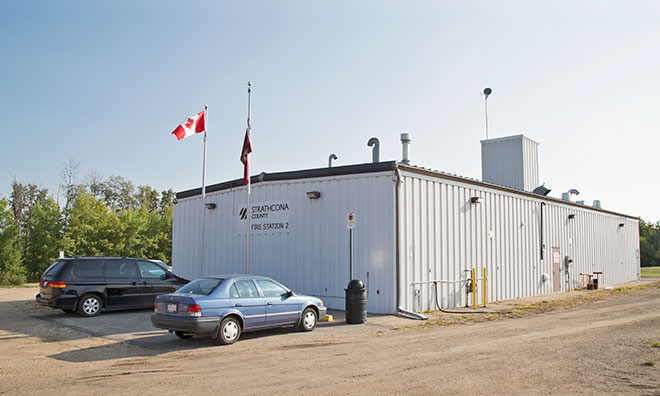 South Contact Office
Currently closed to the public
Office hours: Tuesday to Friday, 1 p.m. to 4 p.m.
Phone: 780-400-3880
Email: contactoffices@strathcona.ca
22142 South Cooking Lake Road
Located in the hamlet of South Cooking Lake, at Fire Station 2
Map: View on Google Maps
County Connect
Ask it, report it or suggest it using County Connect