Safe. Supported. Connected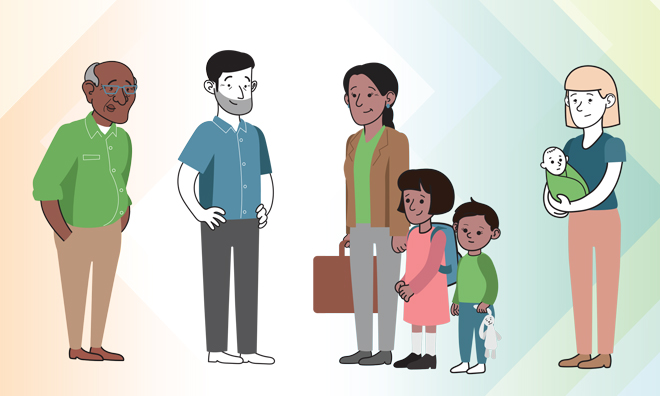 The COVID-19 pandemic has caused stress, hardships, and pressure for Strathcona County residents in ways some may have never experienced before. Trying to balance everything can feel overwhelming. Strathcona County Family and Community Services is here to support you through these challenging times. If you're stressed about finances, parenting, or just need to talk, call us at 780-464-4044.
What happens when you call into Family and Community Services?
Sometimes life is complicated, and during the current pandemic, it's ok to ask for support. When you call in, you'll be connected to the Social Supports Team who is there to support individuals and families through life's challenges. This team is made of Navigators, Counsellors and Family Resource Facilitators who work with you to identify your goals and strengths, create an action plan, build skills and access community resources. It's open to all Strathcona County residents and is free.  
The Social Supports Team can help with:  
Parent, youth, adult, senior and family school liaison supports and outreach.
Skill building
Finances
Subsidies (transit, recreation, tax and more)
Housing
Forms and application
Community Recovery Vignette project
The Community Recovery Vignette project is a series of videos designed to cultivate empathy and understanding, and to de-stigmatize asking for and pursuing help during the current pandemic. The relatable stories reflect characters with a wide variety of lived experiences and highlight the psycho-social impacts of COVID-19. Development of the project has been a partnership between Strathcona County Family and Community Services and the Social Framework Leadership Table. 
If you're stressed about money, groceries, relationships, parenting or not sure where to start, call us at 780-464-4044.
Family and Community Service (FCS) call-in hours:
Monday, Fridays: 8:30 a.m. to 4:30 p.m.
Tuesday, Wednesday, Thursday: 8:30 a.m. to 8 p.m.
Our office is not accessible to the public at this time.
Need help now? Crisis numbers.
Click to learn more about online and in-person programming & workshops for adults and parents/caregivers, youth, families, counselling and support services