Community recycling services return with modified hours
July 6, 2020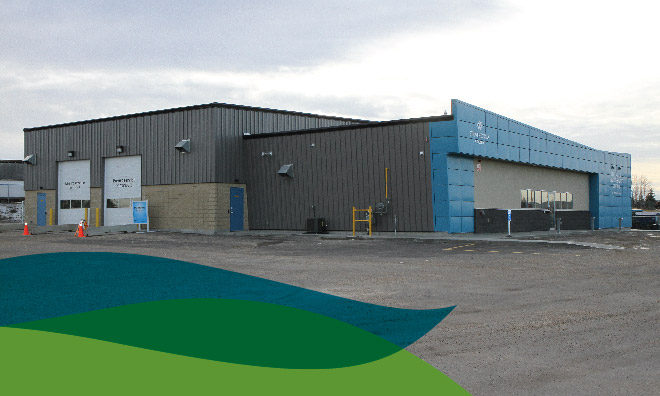 Residents encouraged to sort materials before visiting
Broadview Enviroservice Station and Ardrossan Recycle Centre will be reopening with modified hours and days this week.
Strathcona County continues to accommodate Alberta Health Services (AHS) temporary use of the Broadview Enviroservice Centre so residents have local access to COVID-19 testing. AHS will no longer require the site on weekends.
Facilities and modified hours of operation:
Broadview Enviroservice Station
(101 Broadview Rd, Sherwood Park)
 

10 a.m. to 6 p.m.

Weekends, beginning
July 11

Ardrossan Recycle Station
(80 - 3 Avenue, Ardrossan)

10 a.m. to 6 p.m.

Daily, beginning July 7

Temporary recycling site
Strathcona County Public Services Yard, 420 Streambank Avenue

10 a.m. to 6 p.m.

Monday to Friday only

No weekends beginning July 11
Small waste items will no longer be accepted at the temporary site; however, they will be accepted at Broadview Enviroservice Station (fees will apply).
Commercial volumes are unable to be accepted at any sites at this time.
South Cooking Lake recycle events will resume July 25. Monthly events are held the last weekend of the month at Fire Station #2, at 22142 South Cooking Lake Road.
Rural enviroservice events will run on July 21 at Moyer Recreation Centre and August 18 at Ardrossan Recreation Centre.    
Recycling services are not yet fully operational, and residents are asked to sort their items ahead of time to ensure the sites run quickly and smoothly.
To ensure the health and well-being of all staff and other residents:
Follow the instructions of the attendant
Residents will be asked to handle their own materials on site
Staff will be monitoring line-ups on-site
Please stay home if you are feeling sick or showing any symptoms of COVID-19
Keep at least 2 metres from others (physical distancing)
Avoid touching communal surfaces, and wash or sanitize your hands afterwards
Strathcona County will be following Alberta Health Services guidelines such as cleaning high contact points at each community recycle site.
We thank residents for their continued understanding, as we continue to support measures to limit the spread of infection and, ultimately, to keep our employees, customers, community and visitors healthy and safe.
Further temporary changes to waste collection services may be required. Use our waste collection app strathcona.ca/greenroutineapp or visit strathcona.ca/covid19 for up-to-date information.
Set in the centre of Alberta's energy and agricultural heartland, Strathcona County is a thriving, successful and vibrant community of over 98,000 residents. Strathcona County is made up of the urban area of Sherwood Park and a large adjacent rural area of farms, acreages and smaller hamlets. It is home to 75 per cent of hydrocarbon processing in Western Canada. Strathcona County is a leader in environmental conservation, and 55 per cent of its land is within the UNESCO Beaver Hills Biosphere. With a focus on economic, governance, social, cultural and environmental sustainability, Strathcona County is committed to balancing the unique needs of its diverse community.
- 30 -
Contact: Strathcona County Communications, 780-410-6595