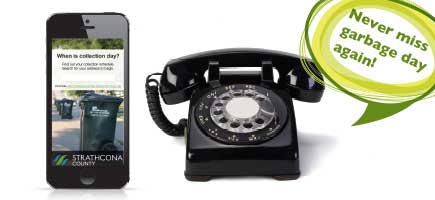 Strathcona County has an app for iPhones and Androids and it's free! Getting with the Green Routine has never been easier. 


With this app Strathcona County residents will be able to:
You can also receive collection day reminders without downloading the app by visiting our waste collection schedules page. You can sign up for an email reminder, embed your recycling schedule directly into your online calendar (outlook, google or apple calendars) or you can opt in for a phone call reminder.
Utilities
Phone: 780-449-5514
greenroutine@strathcona.ca