Back to school: supporting local students and families
August 25, 2021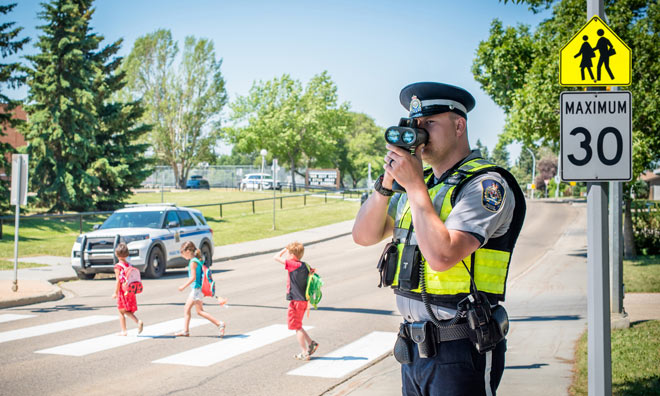 Strathcona County is joining parents, caregivers, teachers and school staff to help support students returning to school on September 1, 2021.

As the community's resiliency has been tested by COVID-19, Strathcona County is offering extra support and ideas on how to best prepare for back to school transitions, along with shifting family relationships or any other life stressors. Residents can access educational workshops, counselling and support groups; with many of these services offered free of charge. Visit strathcona.ca/fcs or call Family and Community Services at 780-464-4044 for a full listing of offerings.

The stress, fatigue and isolation from the pandemic will continue to affect mental health. Now, as the community enters fall, the County is sharing stories on its resilience blog that get real about the challenges the community has been facing — and inspires recovery, together. The blog features insights from staff in Family and Community Services, who offer their expert tips on taking care of ourselves and others through this season. Stories explore everything from dealing with decision fatigue to processing pandemic losses, and include practical advice on facing these challenges with resiliency.
School zone safety
School zones are crowded places with parents and school buses transporting students to school at the closest drop-off point. Drivers are reminded to remain vigilant of parking signs. Several schools have signs prohibiting stopping in high traffic areas, for the protection of the students. Drivers are encouraged to take a drive, walk or cycle to the school ahead of time to see the parking limitations and signage. As part of the shared approach to student safety, Enforcement Services and RCMP officers will be actively patrolling school zones to ensure safe driving.

Motorists are reminded about school zone hours, in effect from 7:30 a.m. to 4:30 p.m. on school days. School zones exist where the yellow school sign is accompanied by a 30 km/hour sign. Additionally, all day school zones are in operation on early dismissal days.

As a reminder, speeding fines in school and playground zones start at $81, plus two demerits for one kilometre over the speed limit, and increase with every kilometre over the speed limit. Passing or attempting to pass another vehicle in a school or playground zone results in a minimum fine of $243 and three demerits. When approaching a bus with red lights flashing, motorists must stop. The fine for passing a school bus with red lights flashing is $567 and six demerit points.
Transit service
Transit is also gearing up for its fall service which begins August 30, 2021.  Customer service representatives are available to help riders plan their back to school travel. Locally, transit service is available for students attending Archbishop Jordan Catholic High School. Check with the school to obtain passes. Other students are also encouraged to take advantage of the local transit routes. Local transit is included for both U-Pass and commuter pass holders. Parking will continue to remain at a premium, especially during the school year.

For students heading into Edmonton, Strathcona County Transit provides direct routes from Bethel Transit Terminal to the University of Alberta, NAIT and MacEwan University's downtown campus. Visit strathcona.ca/transit or call 780-464-RIDE (7433) for schedule information. Strathcona County Transit passes and tickets are available for purchase at Bethel Transit Terminal 7 a.m. - 7 p.m. Monday to Friday and 8 a.m. - 12:15 p.m. and 1:15 p.m. – 4:30 p.m. Saturdays, and Ordze Transit Centre August 30, 31 and September 1 (7 a.m - 10:30 a.m. and 3 p.m. - 6:15 p.m.).

For more information on back to school supports, visit strathcona.ca/BackToSchool.
-30-
 
Contact: Strathcona County Communications, 780-410-6595